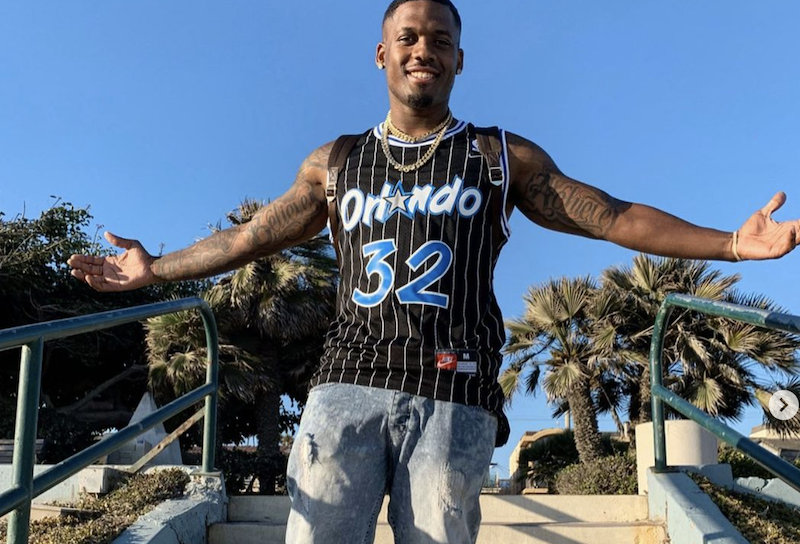 SkiiiMaskRich is an artist originally from Tulsa, Oklahoma but raised in Los Angeles, California. Skiii is making a name for himself and his fellow collaborator Tommy Bako, with his raw sound and dope power anthems.
SkiiimaskRich proved himself last year with his joint project, Bank Boy Shit – EP, with Tommy Bako. The pair of artists delivered a dope six-track project, showcasing their lyrical and musical talent, so it is no surprise SkiiiMaskRich's forthcoming project, (Real N**** S****), is going to be a smash-hit. RNS is about "being real to yourself and just being original," with no official date but gearing up for an early February release. We can expect the project very shortly.
SkiiiMaskRich's sound and the themes of his art are rooted in what he dubs "no cap rap," rap rooted in authenticity, "meaning nothing [he] says is fabricated. Everything is real & authentic and has any type of vibe sound depending on what Skiii you get."
Pushing the recurring theme of never giving up, SkiiiMaskRich makes the perfect power anthem for any occasion. One of his most prominent tracks, "Stressed Out," with Tommy Bako, featured on World Star, proves the tenacity of Skiii and Tommy Bako, as the pair don't stop. SkiiiMaskRich stated that they are working on Bankboyshit Vol. 2, and although there is no official release date, the sequel will surely be something to check out as the first EP was an all-around hit.
As SkiiiMaskRich is gearing up to release his forthcoming project, RNS, be sure to tap in with him on social media, @skiiimaskrich on Instagram, and be sure to keep him in sight as you never know when something is going to drop.
In the meantime, check out SkiiiMaskRich and Tommy Bako's track, "Stressed Out," below.