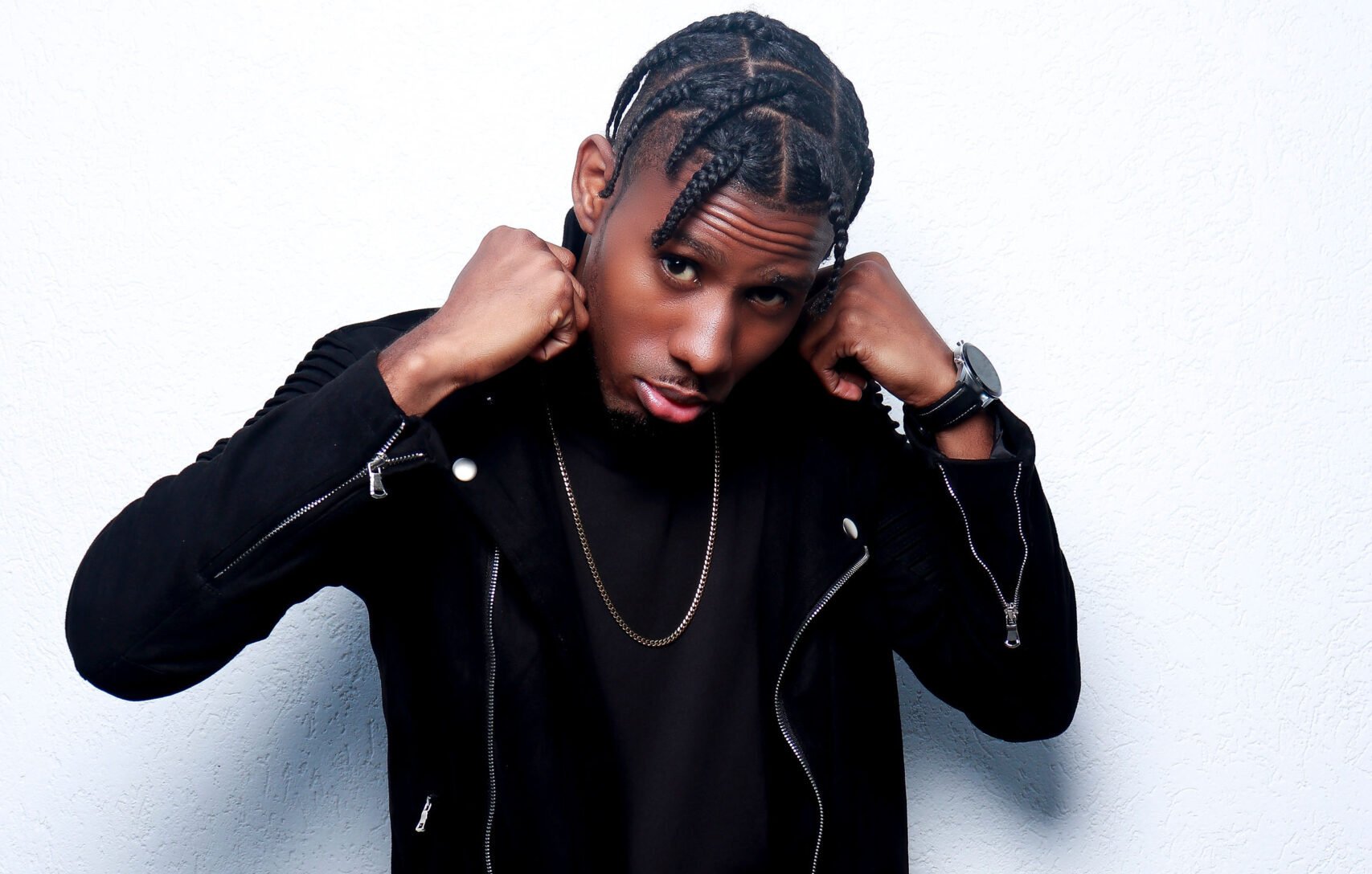 Sint Maarten Artist under the imprint of Universal Music Africa Boni Faas has released the official video for "Black Rose".
Though the artist had been labeled as (Afro-Pop) that doesn't stop him from creating other genres of music to spice up his art more. Because he doesn't want to be limited to the music industry. He always had a love for Hip-hop, and R&B music. Boni grows up listening to Hip-hop, that's his culture.
Speaking on Black Rose, Boni Faas said, "I write "Black Rose" 4 years ago when I find myself lost in a dark world and can't see the light. devastating, and weak seem like this person chain me, Feel like there was no hope for my future. All I ever wanted is for someone to reach his hand to rescue me from this DARK WORLD with a "Black Rose" I don't want to fade away without finding my true purpose in life. Please Help!
We all have this demon inside of us speaking into our minds to make bad decisions so that we can regret making them.
My deep message in "Black Rose" comes through that in our sometimes torn-asunder world full of challenges and struggles, there is still room for hope, happiness, and living beyond just surviving, all as symbolized by the black rose."
The artist recently released "Tik Tok pon it" which gained traction from music takers. The artistic representation of the black rose is super creative and evidently well thought through too, and listening to the lyrics telling this story and the Devil of the world, this hip-hop/R&B track is an excellent "first impression" for me. The visual depicting this hellish imagery works well too, and my ability to perform such a compelling single on-screen show.
Boni Faas most dedicated artist from the Island of Sint Maarten who has combined Afrobeats and Dancehall melodic sounds. The talented singer is known professionally as Boni Faas and has a unique sound play a big role to the Caribbean audience of Afrobeats lovers with his smooth touch of songwriting ability, which sets him apart from his living music.
Boni Faas debut single " Bestie" which was released in (2021) in collaboration with Brian Richardson, Philip Richardson two professional musicians from the United Kingdom Liverpool, Bestie became the top 200 single and 40% most Shazam song in Sint Maarten. While quickly generating a buzz within his community, the Caribbean rooted singer, was only the beginning to make his impact as the best independent, self-managed, super star of the Caribbean.
Currently sign a Distribution deal to Universal Music Africa, Boni Faas broke out in the industry with the radio jamming single, Bestie skyrocketing radio spins and discovery on Hit Music Only Energy, Hot97, BMS Chicago #10 on the charts, Amazing Radio, (Charts) Laser 101, and Trace Africa, Hometown Heroes Nigeria Audiomack Playlist also recognized Boni Faas as one of the most influential. artists of his era, and the only way to go was up, which also included his rising 200K streams on YouTube for Bestie (Official Music Video) according to Data the Singer has reach about 200k + tatal streams.
Boni Faas focus is to became one of best fastest growing, Afrobeat top musical artists in Sint Maarten and abroad.
His endless ambition was rewarded with a (2021) Sony Music Publishing deal, originating in New York City. The city could not get enough of the rising super star, as he graced the (2021) Elite Magazine, alongside reggae singer, Koffee. Boni Faas, given the name Boniface Patrick, has emerged from his somewhat difficult childhood, and displayed continuous ambition to turn his dreams into a reality.
His passion to deliver something new and something better has driven him over the years and is the key to his success & perseverance. He is an artist with a proactive approach and has painted the canvas of his dream with the colors of his consistent and persistent efforts. Whether it was dropping a new single or an awesome new photo to share with his fanbase, it's clear that Boni is living his best life to the complete fullest and nothing is going to get in his way.
His childhood plays a very important role in his life which made him gravitate towards Music and pursue a career in the same. What's impressive about his music is that it is rooted in authenticity and brings the raw and original form of music to the audience. He likes to blend different genres in his Music. Boni Faas would love to collaborate with Chris Brown, Oswald, and Wizkid, Ruger while an album is surely in the near future.
Watch "Boni Faas – Black Rose Music Video Available On YouTube. 
Stream on all platforms
https://bonifaas.lnk.to/BlackRose 
Official Website:
Social Media 
https://www.facebook.com/bonifaasofficial 
https://www.instagram.com/bonifaasofficial