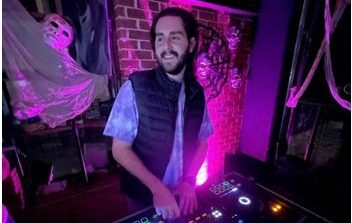 An up-and-coming DJ, Shormolessy, released a mashup titled "ElBakht (Shormolessy Mashup)." The song is a mashup by a famous Egyptian artist called "Wegz." This mashup has received over 226K views so far. This mashup track was produced for fun, but Shormolessy plans to release more mashups soon under different genres.
"I am excited to introduce my mashup track, "ElBakht," and I want to thank all the people who have supported this mashup. "I hope you enjoy this song," said Shormolessy.
Shormolessy is one of Egypt's best DJs, having performed at numerous events and clubs. He is one of the most underrated DJs in Egypt. Shormolessy tends to make his shows more enjoyable by mixing different genres of music and making them appealing to the Egyptian crowd.
Shormolessy has had a passion for music since he was young and started mixing music in 2019. Shormolessy is famous for his amazing mashups, which are available on digital music streaming platforms like Youtube, Soundcloud, and Spotify. Shormolessy has a huge fan following on social media platforms like Facebook, TikTok, and Instagram. He has a great passion for music, and he loves to share his work with all his fans. He loves to interact with fans through his social media pages. Furthermore, he also posts updates about upcoming events, important news, and much more through his social media pages.
Listen to ElBakht (Shormolessy Mashup) on YouTube | Spotify | SoundCloud
Discover Shormolessy on