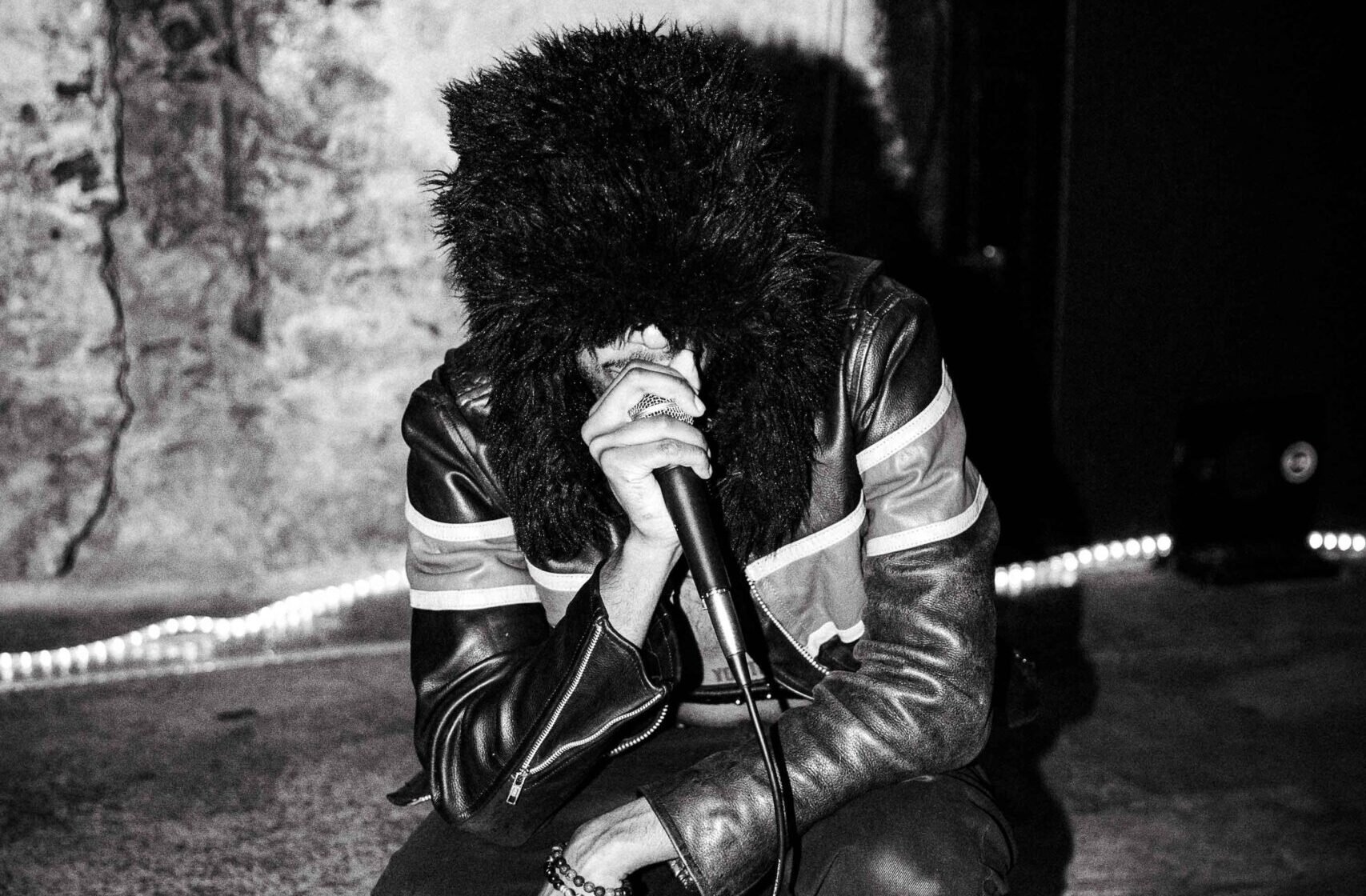 'RUSH333' is the hard-hitting single from innovative Pennsylvania creative Shemar Pierre, giving us a small, but formidable glimpse into the mysterious rapper. Resounding kick drums and vocal loops lay the foundation and make a bold impression before Shemar Pierre enters with his warm, husky vocal intonation and insightful verses.
Standing as the third track in his second album 'ALL COWBOYS GO TO HEAVEN', Shemar aims to establish himself alongside avant-garde musicians such as Kid Cudi, Kanye West and Tame Impala, as he tells the tale of his wild lifestyle – celebrating as he proclaims `'I love it, I love it". Intrepid and raw 'RUSH333' is a motivational listen and momentous era for Shemar Pierre.
'RUSH333' is a mesmerizing musical composition that immerses listeners in a world of resounding beats and intricate vocal arrangements. With a warm and distinct husky voice, Pierre delivers thought-provoking verses that seamlessly blend with the avant-garde soundscapes of the track. Positioned as the third offering in the album 'ALL COWBOYS GO TO HEAVEN,' 'RUSH333' demonstrates Pierre's artistic ambition, as he aspires to be mentioned alongside acclaimed musicians like Kid Cudi, Kanye West, and Tame Impala.
The song serves as a celebration of life's wild and unrestrained moments, symbolized by the unapologetic proclamation, "I love it, I love it." This declaration reverberates with fervor, inspiring a profound connection with the audience. 'RUSH333' not only signifies a significant milestone in Shemar Pierre's musical journey but also marks the dawn of a momentous era in his creative endeavors. The single's bold and invigorating soundscape showcases Pierre's audacious artistic vision, promising an exciting evolution for this talented artist.
Originating from the mountains of Poconos, Pennsylvania and standing at 300 years old, Shemar Pierre is the curious and creative new character in the Hip Hop space. With work extending across graphic design, animation and film, Shemar's exploration into music stands to spread an important message – Be present. In his own words, "I want people to reflect on themselves.. People are the happiest they can be when they're present.
"You get anxiety when you think about the future or past. When you're just here in the now and not worried about anything, you're in your happiest state. No one is ever present". Now with two albums and a string of singles to his name, Shemar continues to make a name for himself with his blend of alternative, electronic, hip hop, and rap music. If you're looking for the next contemporary, boisterous artist to add to your listening queue, Shemar Pierre is no doubt one to catch.
Support Shemar Pierre on Social Media