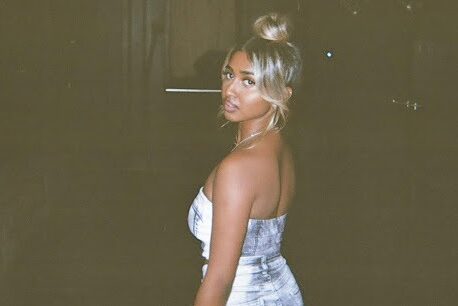 Leading London is none other than Shehxna, the 20-year-old rising star out of the UK music scene. Remaining a force to be reckoned with, Shehxna serves as a musician, singer, songwriter, and artist who has captured the hearts of many with her unique style. With an extensive vocal range, she blends R&B, soul, hip-hop, and gospel music to create her signature sound. From performing arts to creating music, Shehxna has come a long way and is now ready to take the world by storm.
Shehxna's passion for music began at a young age. As a result, she quickly made a name for herself in the performing arts world and trained at Italia Conti performing arts school. It was here that she honed her skills and discovered her love for R&B, hip-hop, and gospel music. As she started finding her sound as an artist, she fell in love with these genres and began blending them to create her signature style. With that being said, Shehxna is a triple threat with her skills as a musician, artist, and songwriter. Her music is a reflection of her life experiences and her emotions. Her lyrics are poetically honest and capture the raw emotions of love, heartbreak, and self-discovery. With her soulful voice, Shehxna takes listeners on a journey through their own emotions, making them feel seen and heard.
Shehxna Let's Off "Lover Girl" Ahead of the New Year
In fact, the arrival of her latest offering "Lover Girl" has been highly anticipated by fans and music lovers alike. The song promises to pull at heartstrings and capture the raw emotions of a heartbroken heartbreaker. In doing so, the song's lyrics speak to the emotions of loving someone before finding love within yourself. Equally important, it is a powerful reminder that self-love is crucial to building healthy relationships. Moreover, Shehxna's soul-tinged vocals amplify the power of her storytelling within R&B, making for a melodiously delivered record that resonates with listeners. Furthermore, Shehxna's talent and passion for music have earned her a loyal fanbase. Her authenticity, intellectualism, and sophistication are reflected in her music, making it relatable and honest. Her music is a safe space for listeners to explore their emotions and feel seen in their experiences.
Nonetheless, the amazing audio is accompanied by an enticing visual that'll have you stuck to the screen! Don't believe it? Press play here at 24Hip-Hop on the trendy track "Lover Girl"! Lastly, let us know your thoughts in the comments.
Instagram: https://www.instagram.com/shehxna/
Apple Music: https://music.apple.com/us/artist/shehxna/1649193337
Spotify: https://open.spotify.com/artist/5M9tL3cozYGgDYEgnm1aLD
YouTube: https://www.youtube.com/@shehxna