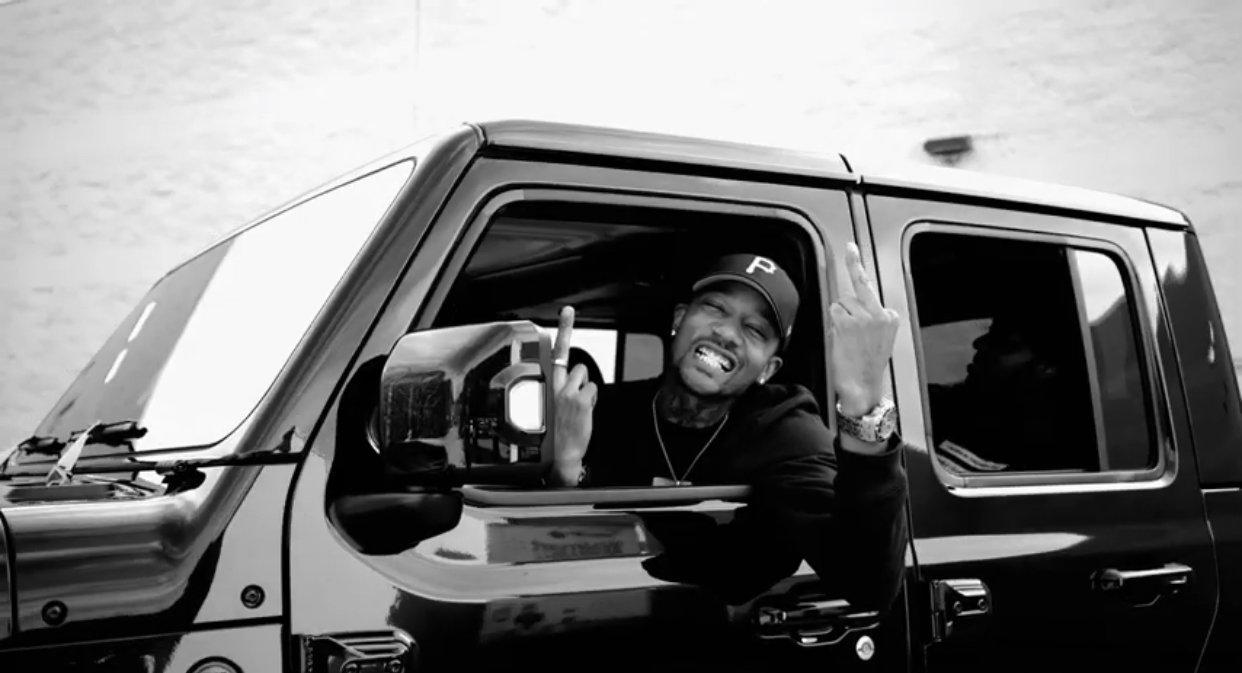 Since the birth of his lauded sophomore album No Safe Haven in 2021, Shame Gang has caught the attention of Jay-Z's nephew, opened for Griselda's Benny The Butcher and Rap legend KRS-One, and toured with Little Brother's Rapper Big Pooh. Roughly two years later, the rising North Carolina-based emcee formerly known as simply Shame preps for a second boost of momentum.
With a renewed partnership with Roc Nation's Equity Distribution, Shame released the official music video for his new new single "Get It Started" today (2/23/2023), along with a limited free download of the track via Bandcamp. Produced by The Mercenaries (Jeezy, Rapper Big Pooh, etc.), the brash and boastful song exudes the energy of Busta Rhymes and Tyler The Creator, complimented by the evocative black and white visual directed and shot by Woosy Graham.
"This song is about embracing a new start. I finally feel like the chains are off when it comes to creating music for me and now I feel I can be unapologetically dope in my own right, without having to worry about pleasing those around me. I wanna create the music I want to create and have fun talking my shit!" – Shame Gang
"I wanted to make this video raw as possible and catch a nostalgic look to match the energy of what Shame Gang brought to the song." – Woosy Graham
Watch the "Get It Started" music video on YouTube below.
Support Shame Gang on Social Media
https://www.instagram.com/iamshamegang
MORE ABOUT SHAME GANG:
As a creative lyricist with catchy flows, rugged rhymes, a nimble vocal cadence, and a knack for storytelling, Shame Gang imbues the ethos of Hip-Hop's throwback era as well as its promising future. "With staggering levels of frankness, Shame Gang's songs are filled with deeply personal anecdotes while still feeling relatable", says Grant Golden of CLTUre.
Born in the tough streets of Capitol Heights, Maryland and raised in Landover, Maryland, Shame drew inspiration from Rap artists such as Q-Tip, Biggie Smalls, A Tribe Called Quest, Tupac, Big L, Nas, Mos Def, Eminem, and Rakim. Like many these artists, Shame got his start to fame by competing in Rap battles and distributing his music through local college radio stations. Before his quest to conquer the music world began, Shame had to decide which parts of life were going to make or break him. Determined not to become a statistic or victim of gang violence or drugs, Shame used music to inspire and keep himself busy. "I got my name from my grandmother because I was hooked on the movie A Low Down Dirty Shame as a kid, but it stuck with me when I grew up in the battle rapping era. People used to say I put shame to the rappers I battled, hence, Shame."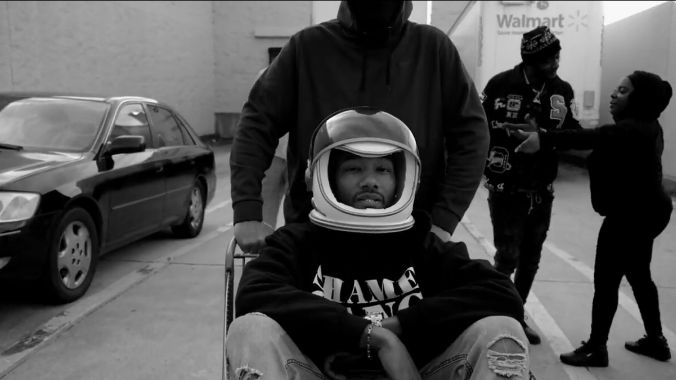 Shame has lived in Raleigh, North Carolina since 2013, where he continues to create music, and dropped his first project, The Sequence, in February 2016, featuring the lead single "Still Ballin." He has performed at top venues throughout the Triangle (Raleigh/ Durham/ Chapel Hill) and beyond, amassing new fans along the way with his high-energy stage presence and dynamic delivery. Shame has also graced the stage opening for big names such as Bone Thugs & Harmony, Twista, Dave East, Yo Gotti, Ghost Face Killah, Raekwon, Slum Village, Nappy Roots and many more. His 2018 breakout album and first officially distributed project Genesis 98' earned him an opening performance spot for Wu-Tang's reunion tour stop in NC.