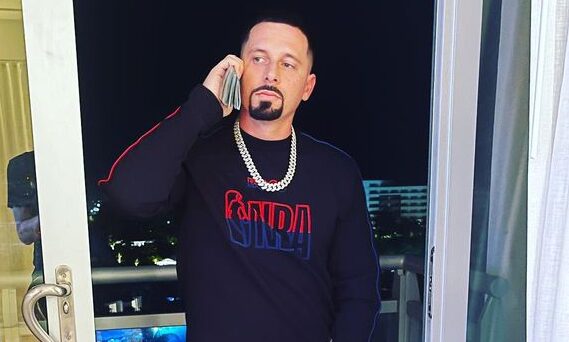 We recently had the pleasure of sitting down with Lil Meta, founder of Meta Prime Records, to discuss his vision for the label and its future in the music industry. With a focus on helping independent artists succeed, Meta Prime Records is poised to make a significant impact on the industry. During our conversation, Lil Meta shared his thoughts on the challenges facing independent labels, his plans for using technology to promote his artists, and his vision for the label's future success. Read on to learn more about Meta Prime Records and its approach to discovering and developing the next generation of musical talent.
1.) Q: What inspired you to start a record label, and why did you choose the name Meta Prime Music?
I wanted to help Independent artists like myself with marketing, production, Consultation & distribution. We chose the name Meta Prime Records because my name is Lil Meta & We in the Prime time of our lifes
2.) Q: What genres of music do you hope to focus on, and what kind of artists are you looking to sign?
Hiphop mainly but we will branch into all genres R&B, Gospel, contemporary, etc
3.) Q: How do you plan to differentiate Meta Prime Records from other record labels in the industry?
We arent going to sign artists just based on their Clout & because they went viral like vultures. We want artists with talent we can develop from the ground up
4.) Q: What do you see as the biggest challenges facing independent record labels like Meta Prime Records, and how do you plan to overcome them?
Sometimes working with artists they feel entitled to certain things when they started with nothing & no help. We want to work with solid good people.
5.) Q: How do you plan to leverage technology and digital platforms to promote your artists and their music?
We are connected too a majority of all news blogs, press outlets, marketing services & have a serious growth blueprint ready to go
6.) Q: What qualities do you think are essential for an artist to be successful in today's music industry, and how do you identify those qualities when scouting for new talent?
Loyalty, integrity, Trust, Hard, work talent You can feel these things after working with someone for a while and pick it up
7.) Q: What can you tell us about your team and the roles they play in running Meta Prime Records?
We have a Marketing team, Production Team & A&R team. All solid people hard working collected some of the best out here to build a all star team
8.) Q: How do you plan to build and maintain relationships with industry partners, such as streaming services and music publishers?
As Long as Business is handled properly we want to work with as many people as possible to make this the next big Label.
9.) Q: What is your vision for the future of Meta Prime Records, and where do you hope to be in five years' time?
5 Years We want to be in a Mega Mansion with the entire team worth 100 Million Like Rich Gang at it's prime.
10.) Q: How do you balance the creative aspects of the music industry with the business side of running a record label?
As long as you have serious talented artists and you handle your Business and dont compromise with the standard you set everything will work out.
11.) Q: How will you measure the success of Meta Prime Records, both in terms of your artists' careers and the label's overall impact on the industry?
Truly there isnt a certain level of success out there we are competing with. We just keep pushing and Work hard. Of course Getting platinum records, Big Label partnerships & Going Viral will be Great.
Thank you, Lil Meta, for taking the time to share your insights with us. It's clear that Meta Prime Records is on a path to success and I can't wait to see the label's future accomplishments. Best of luck to you and the entire team at Meta Prime Records.
Instagram: https://www.instagram.com/lilmeta/
Official Label @metaprimerecords
YouTube: https://www.youtube.com/user/lilmeta