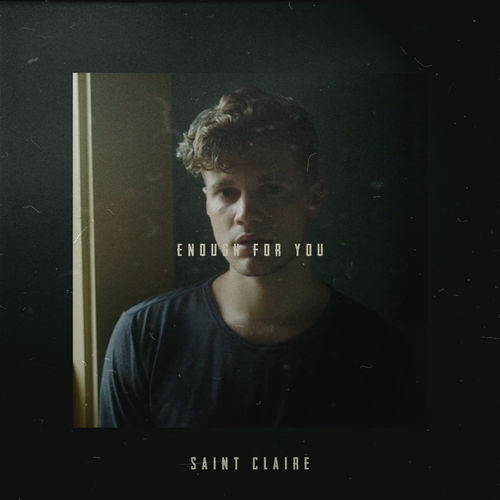 Stream Saint Claire Enough for You
Seattle based singer and producer Saint Claire is back with another new song titled "Enough For You." From collaborating with Macklemore, working with some of the top producers in the Pacific Northwest, and dropping consistent new music, he's one of the hottest up and coming artists in the Seattle area.
With his new song "Enough For You", the piano driven single showcases his effortless vocals from start to finish. In addition, the small inflections paired with the raw emotion displayed throughout only adds greater depth to the overall song. Stream Saint Claire Enough for You
Saint Claire is also the main producer on the track, and because of that he displays intricate backing vocals that are heavily layered at certain points throughout the song. This element can also credited to Aaron Campbell, who did all the mixing and mastering.
As a result, it adds to the overall simplicity of the track. At the same time, the layered vocals also pair nicely with the piano by adding another texture to the track as well.When dropping "Enough For You", Saint Claire has made it clear that the overall message and theme is something very close to him. Upon release, he stated the following:
"I wrote this when I was in a lower place in my head and in my heart. I realized that a lot of the things we want, we don't need; and a lot of the things we need, we push away. Life cannot be about the big moments because there simply aren't enough of them. It has to be about the very, very small moments you can share closely with those around you." – Saint Claire
In addition to dropping the new song, he's also released a video to accompany it. The visual is simple to say the least, as the entire video is filmed in one shot with him singing directly to the camera. The video matches the song perfectly, as it represents both the simplicity and raw emotion of the track throughout.
You can Stream Saint Claire's new single "Enough for You" on iTunes here.