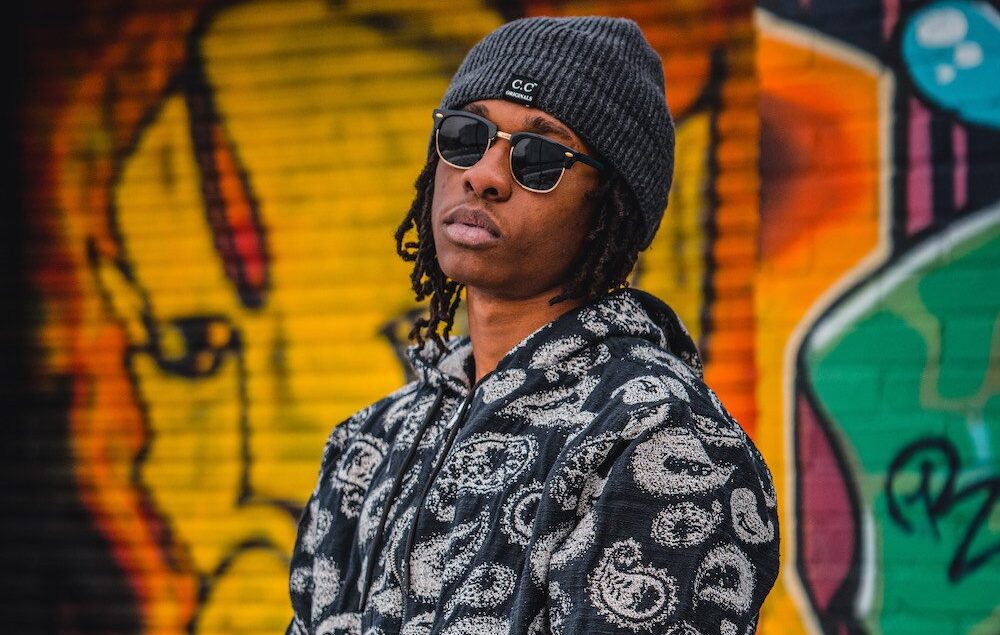 Hailing from Bay Road, Westmoreland Jamaica – the currently Maine-based crooner Sagod gets vulnerable on his latest cut, "Undecided". Released as a Valentine's Day dedication, the single emanates themes of romance, assurance, and honesty.
In the visual, a sumptuous Sagod is captured looking mint in a chartreuse-lime green jacket with classic aviator-esque shades you would most probably spot on Gaza rapper and leader, Vybz Kartel.
Meanwhile the apple of his eye is a cinnamon-colored lady embellished in a tight dark dress that seems to infatuate Sagod throughout the music visual saunters around him teasing him. Sagod's muse embraces her feminine side fully as Sagod tries to entice her to believe in his intentions.
Shot in a studio setup, Sagod goes over his poetic lyrics as he performs some scenes on the directors' chair, while in others he is seen in different parts of the room trying to have his way. The studio looking intimate with warm colors in some scenes such as beige walls, salmon pillow cases, beneath moody warm lighting is the perfect backdrop for the message. The set designer bringing out an ambient and imaginative palette that works well for the song does their thing equally.
Sagod is ambitious throughout the record as he attempts to convince a love interest that he is what she is missing.
"Baby lately, yeah you got me going crazy, and you got me thinking about what you gave me" he croons on the chorus.
"I got inspired from some females but also myself because I wanted to write a great song," says Sagod who appreciates artists in the lines of "Peter Tosh, Bob Marley, Vybz Kartel, Movado, Wiz kid, and also Tupac."
With sprinkles of a rumbling bassline, nimble keys in the melody, and his mid-pitched voice, the stage is set for Sagod to impress.
"I feel like this project is more on a relationship standpoint or couple," he said. I wrote in first person the stages you are in with a relationship. That is why I decided to release the project on Valentine's Day" he shared.
Check out the music video below: