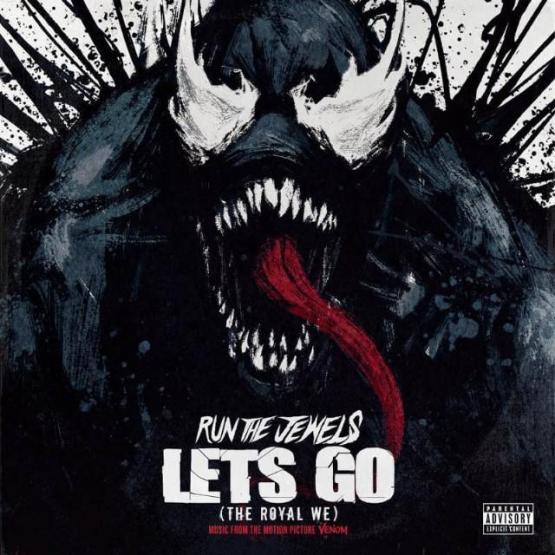 Run The Jewels Lets Go
Run The Jewels Lets Go – Killer Mike and El-P are kindred spirits, despite hailing from disparate musical cloths. While El originally garnered acclaim through his storied ascent in the New York underground scene, Mike was rubbing shoulders with Big Boi and Andre 3000, daydreaming about cleavage.
Yet somehow, their paths crossed, and they proceeded to forge an appropriately symbiotic relationship. Today, with their fourth album in the preparatory stages, Jaime and Mike have taken to Beats 1 to premiere their new single "Let's Go (The Royal We)", which appears in the divisive Venom flick. Run The Jewels Lets Go
"My man Nate in high school introduced me to the Venom character, and I've loved it ever since," explains Mike. "Just the duality of trying to do righteous, and this rogue is just fighting with you from the inside. I thought it was a perfect match up with the Run The Jewels spirit, so the record turned out dope." He proceeds to marvel at El-P's work ethic, who provides ample proof that men can indeed multitask when the challenge is put upon them.
"[El] pulled it off like the super-producer/rapper that he is," praises Mike. He comes right out of scoring a movie, is in the middle of planning the details of his wedding, and he pops up and sends me this amazingly dark crazy beat, and I immediately jumped down, and we go in via FaceTime, and we put it together. This is the first Run The Jewels record that we put together not in the same room."
El-P elaborates on crafting the beat, revealing that it actually stemmed from his fabled Blade Runner 2049 score. "The essence of the music actually came from a trailer that I submitted for the Blade Runner 2049 trailer, that ultimately they didn't use," explains El-P. "I just loved it so much that I was like, 'I have to use this.'"