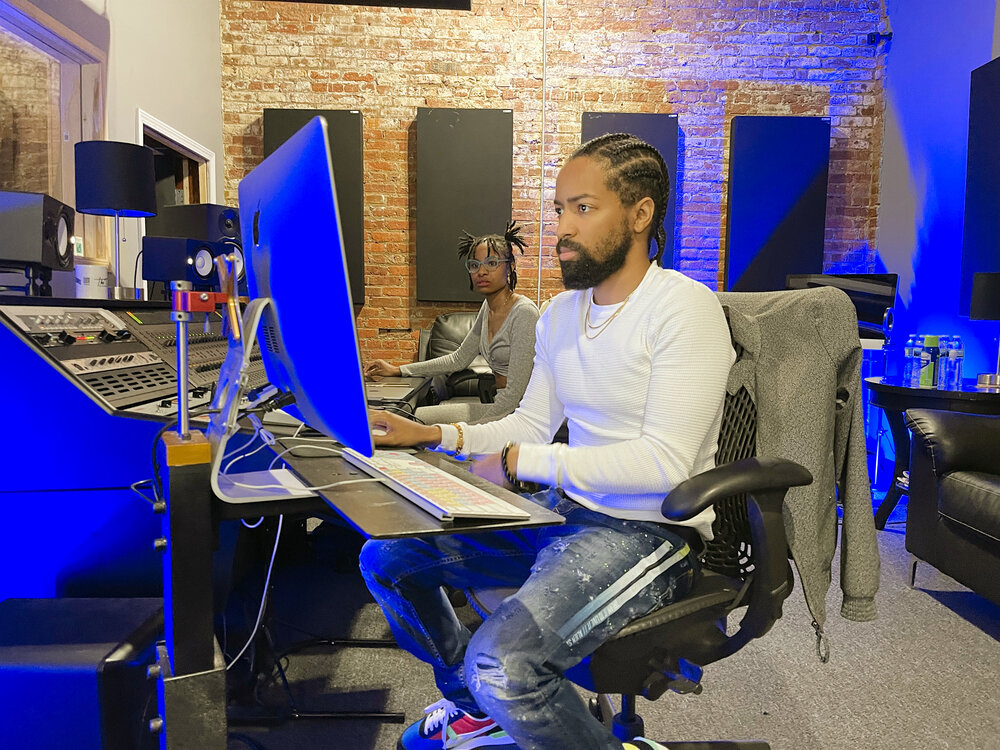 Mar 23, 2021, 18:20pm EST — Pop music duo RubyGld Smoke launched their music production and sound design company, Soundtrack Supreme, on March 22. Soundtrack Supreme creates original music compositions for artists, producers, digital media, content creators, filmmakers, and brands. RubyGld Smoke is the husband-and-wife pop music production duo of T. L. & Dani Jo Williams. After producing together for themselves and other A-list artists, RubyGld saw a need for quality custom music production and samples for indie artists. "There are so many indie artists using the same sounds as others and they don't get the chance to create the sound that represents them," says RubyGld Smoke.
Soundtrack Supreme's clients include The Voice stars Darious Lyles and Sa'Rayah, legendary hip-hop artist Rhymefest, R&B artist and actress Syleena Johnson, and many more renowned musicians. In honor of the company's official launch, Soundtrack Supreme has unveiled their first sample pack, The House Band Vol. 1. This pack contains 10 original compositions full of soulful vibes, based on the elements of a live band (bass, guitar, keys). The pack contains the compositions and stems, in WAV format, ready to drop into production. For more information on Soundtrack Supreme's sample packs, client roster, services, and to submit a project inquiry, visit the company's website.
The iconic power couple (Terrance and Dani -Jo Williams) has more than just music to offer as they are also the entrepreneurs of Quiet Kingdom Recordings and Quiet Kingdom Media Group (film company) – both of which played a role in the live production of "Shoot Your Shot". The duo is also the founder of Symphony Of Change Inc. – an arts education organization dedicated to equitable arts enrichment programs throughout the US. When Dandria Dani Jo Williams met her husband T. L. Williams in early 2014, it was clear from the jump they were made to do something big together.
Their undeniable chemistry was evident even as T. L. embarked on an initial solo career, garnering over 3 million streams with hits like "Gettin Mo Money Than You" and "Melanin". Meanwhile, Dani Jo was a behind-the-scenes contributor through the entirety of T. L.'s 6 album solo run, co-writing songs and adding vocals. The couple, feeling like it was finally time, has now come out front together with an eclectic mix of pop-soul energy a la "Rose Royce".