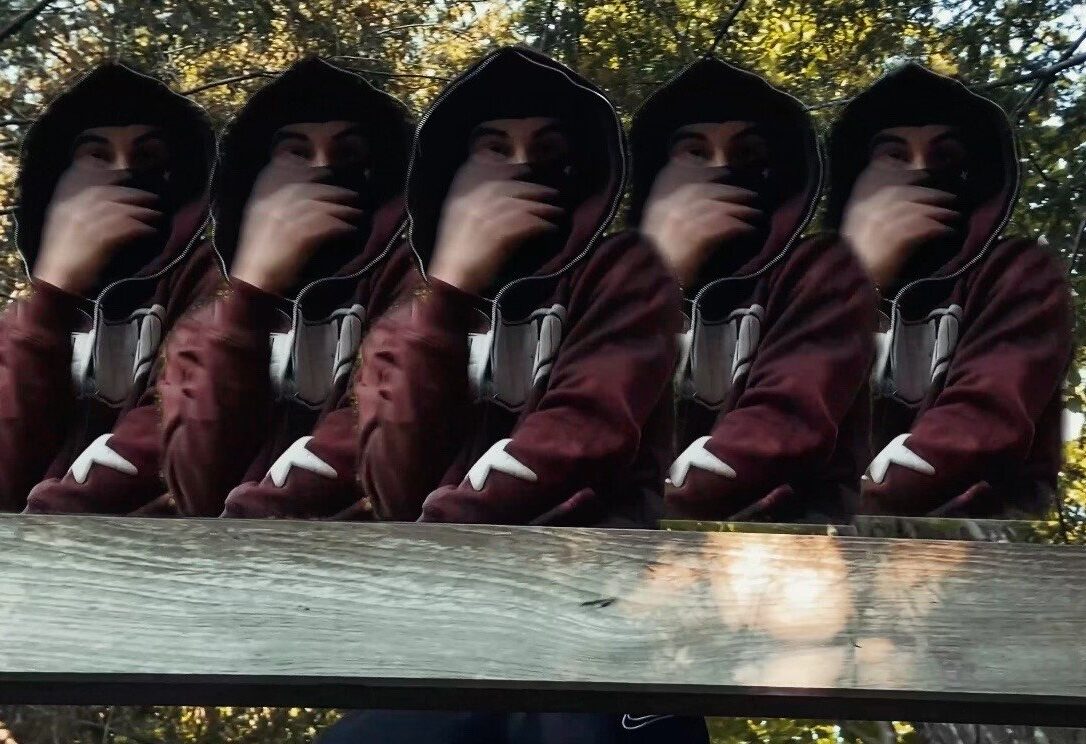 At the youthful age of 16, RrTG$, also known as Robert Thomas Grosjean, is creating ripples in the music industry. With a distinct fusion of melodic rap and introspective lyrics, this emerging artist originally from Montreal, Canada, now calls Zurich, Switzerland, his home. His dedication and talent are already earning him recognition.
RrTG$'s journey into the world of music began in his early years, performing for friends and family. While he can't pinpoint the exact moment his love for music ignited, one thing is crystal clear – he doesn't just love it; he craves it. This profound passion fuels his desire to craft music that deeply resonates with his audience.
Influenced by prominent figures in the rap scene, RrTG$ finds inspiration in artists such as A Boogie wit da Hoodie, Sleepy Hallow, and Tory Lanez. Their distinctive styles and lyrical prowess have significantly impacted his own music, inspiring him to explore the boundaries of his creativity. One of his key inspirations is his close friend Blazemane, who also happens to be his neighbor, consistently providing feedback and helping him grow as an artist.
RrTG$'s recent release, "WoW WoW!" delves into personal experiences, particularly a past relationship. The song's chorus, featuring lines like "wow wow, yeah, you did it again" and "wow wow, girl, you're tryna pretend," vividly conveys the emotional rollercoaster of that relationship. In two compelling verses, he offers insights into his life journey, from building his career and gaining fans to his views on the world.
Although RrTG$ is still ascending, he has already achieved notable milestones. As a melodic rapper and producer, he expertly blends his vocals and beats, captivating an ever-expanding fan base. With over 4,000 monthly listeners and tracks that have received more than 10,000 streams, RrTG$ is steadily amassing a devoted following. The future holds great promise, with his ambitions set on surpassing personal records and maintaining an upward trajectory in the music industry.
Looking ahead, RrTG$ envisions a bright future for both himself and his music. Over the next five years, he aims to secure his position with a strong and widespread fan base, captivating the ears of millions with his unique sound. Beyond music, he aspires to be part of a movement that promotes positivity, love, and authenticity, countering the negativity and hatred that can sometimes infiltrate the industry. RrTG$ is committed to spreading good vibes and sharing life's highs and lows, all while staying genuine and relatable.
With his talent, passion, and unwavering dedication, RrTG$ is poised to be a prominent figure in the music industry. He's on a mission to convey messages of positivity and authenticity to a global audience. As he continues to refine his craft, his music is destined to connect with fans far and wide, establishing him as a rising star to watch in the years ahead.
Stay connected with him: Instagram: Link Spotify: Link Apple Music: Link
Mentioned friends: Instagram: Blazemane