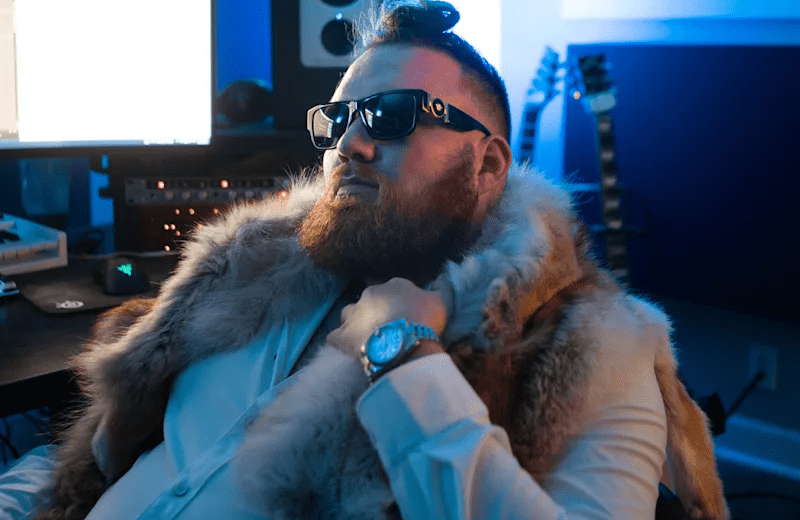 Rp Big Wes has been catching steam since dropping his debut single "10-12 Days", he recently followed it up with a 2nd single "Big Dipper" which shows his cleverness on the beat with lines such as "I f*cked every type of hoe im waiting for god to drop some new races an all American im tryna f*ck the hoe that coop dated" in reference to the CW hit series "All American"
We had the honor of speaking with RP Big Wes and asked him few questions:
Where are you originally from?
I was born and raised in Birmingham, Alabama but have also spent time in Tuscaloosa, Miami, Tampa, Las Vegas & Atlanta
Who are some other up-and-coming artists from Alabama we should be on the lookout for?
The first person that comes to my mind is Quality Que, she is dope as hell and can go bar for bar with any one. I can't wait until she drops and shows the world her talents.
Some others I know have a extremely bright future are TC Gambino, TTO KT, King Senior & RawDawg.
If you were able to collaborate with 5 current renowned musicians who would they be?
Young Thug, Future, Tems, Ayra Starr, and Kanye West
For our final question, what are you working on now?
Ive mainly been writing lately but am planning on dropping two 5 songs ep's later on this year. I also will probably release two more singles called "Back Then" and "Metaverse"
Connect:
@rpbigwes
Rpbigwes.com