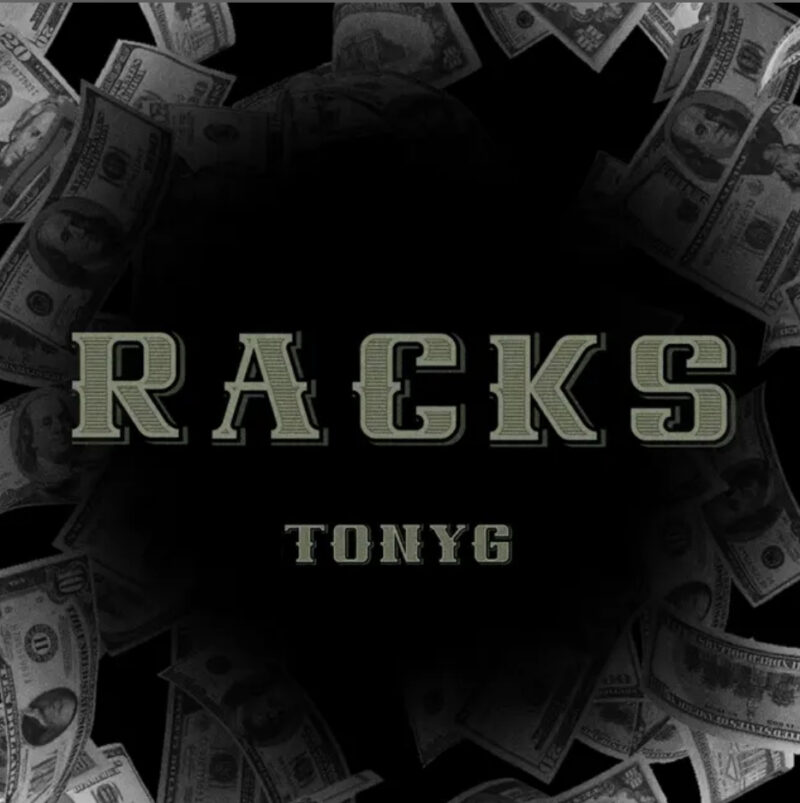 In the heart of New York City, a talented and determined Italian American artist is making waves in the music industry. Known by the moniker TonyG, he has faced a lifetime of low expectations and doubt from those around him, but with his latest release, "Racks," he is ready to prove the naysayers wrong and take the music scene by storm.
TonyG's journey is one of resilience and unyielding determination. Growing up, his aspirations were consistently met with skepticism, with many believing that his dreams were far-fetched and out of reach. However, he never allowed this negativity to deter him. Instead, he used it as fuel to push himself to new heights, culminating in the release of "Racks."
"Racks" is a vibrant and versatile rap song that defies conventions and stands out in a crowded music scene. TonyG's unique style and lyrical prowess make the track a breath of fresh air for fans of hip-hop and rap. With a blend of compelling storytelling and a catchy beat, the song has the potential to captivate audiences and cement TonyG's status as an emerging force in the industry.
What sets "Racks" apart from the competition is TonyG's commitment to authenticity and his refusal to conform to the norms of the music industry. He embraces his individuality, drawing inspiration from his own life experiences and struggles. This authenticity shines through in his lyrics, providing listeners with a raw and relatable perspective.
TonyG's message is clear: this is just the beginning. He is ready to show the world what he has in store, and "Racks" is a testament to his dedication to his craft and his determination to rise above the challenges that have been placed in his path. In an industry often dominated by conformity, TonyG is a breath of fresh air, proving that authenticity and talent can break down barriers and capture the hearts of listeners.
As TonyG continues to pave his own unique path in the world of music, fans eagerly await what the future holds for this rising star. "Racks" is just a glimpse of what he has to offer, and it's safe to say that TonyG is an artist who is poised to make a lasting impact on the industry. Keep an eye on this talented Italian American artist from New York, as his journey is only beginning, and his story is one of triumph against all odds.
Stream "Racks" here: https://open.spotify.com/artist/2d586EW3XA2XY6YnmPwtY3?si=WIyO9PnERLGusvVpY94gWA
Follow his Instagram: https://www.instagram.com/tonyg.wav