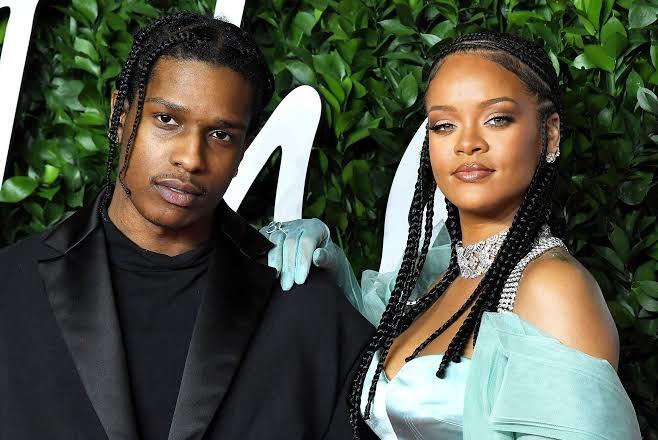 Rihanna is reportedly dating ASAP Rocky in the wake of her breakup with billionaire Hassan Jameel. The Sun reported. The duo was reportedly spotted getting close at the 2020 Yams Day Benefit concert earlier this month.
"They shared a hotel suite during that trip in New York," a source told the outlet. "However, Rihanna is reluctant to put a label on it as it's so soon after Hassan. They're really enjoying each other's company and taking things easy as it's still early days."
The source added, "It's really casual between them and she's not thinking about whether there's a future with Rocky. She's a newly single girl having fun."
Rihanna and Rocky previously posed for photos together at the 2019 British Fashion Awards.
The two previously ignited rumours in 2018, when Rihanna was reportedly spotted at Rocky's concert in Sweden.
Back in 2013, the music icons were first linked together after they were seen kissing during downtime in between filming scenes for the music video for their hit song, Fashion Killa.
Rihanna and Hassan ended their three-year relationship earlier this month. The singer and Saudi businessman were first linked in June 2017. "Their lives were too different and it was hard to maintain a relationship," says a source.
A$AP Rocky, 31, previously dated Kendall Jenner.