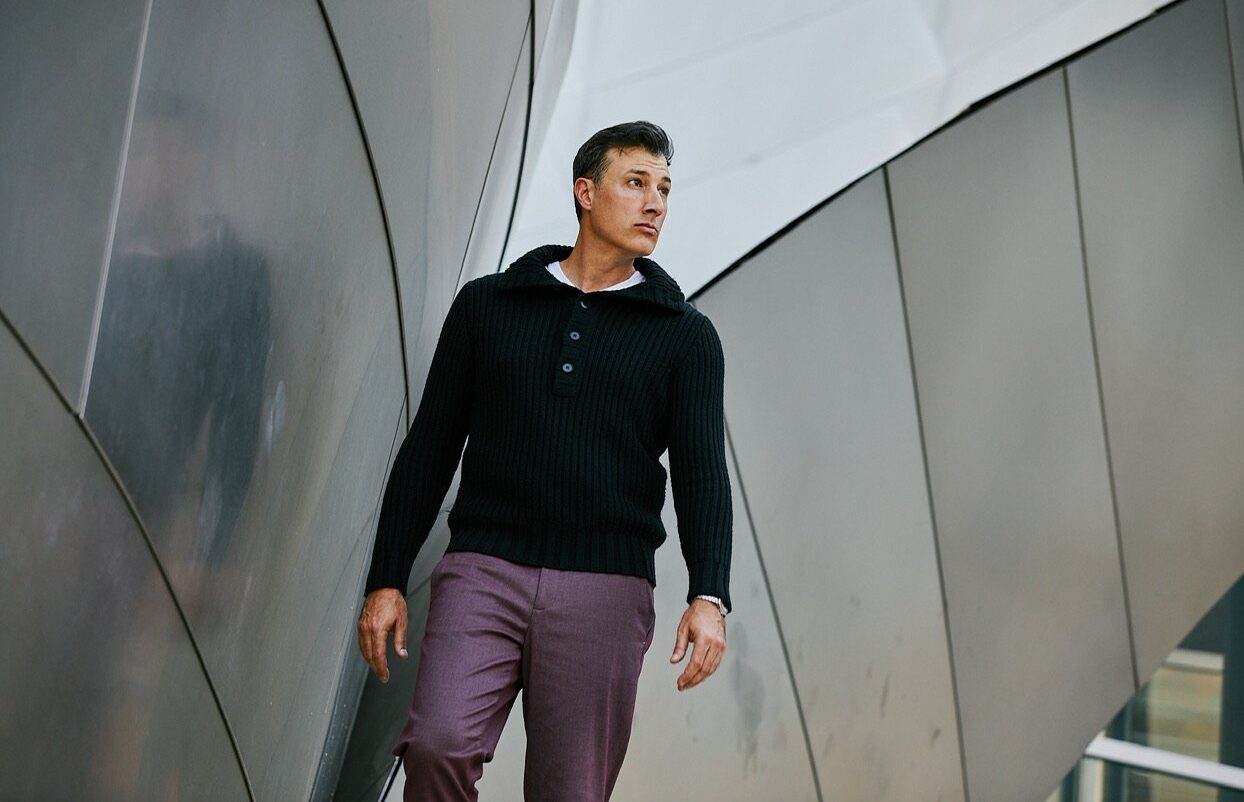 One often wonders what a songwriter thinks when they are composing a well crafted song, meant to grab the attention of the masses yet trying to keep it original. Many songs today seem to follow a similar pattern, one in which looks to get right to the point and keep the song length to a minimum while still managing to hold the listeners attention.
Rich Fayden has become a master at this skill, penning major hits over his career for numerous chart-topping artists, while maintaining a style all to his own."Forever More" is a modern day love song that is crafted around an up-tempo yet laid back production, co-produced with The Fifthguys. Silky Smooth vocals, which Fayden is known for, surrounded by a simple bass line, dark pads and a live guitar, which makes for a very intimate feel.
Taking the listener on a journey all within the first 20 seconds of the song, setting them up for what soon becomes a groove you can't help but want to dance to. When speaking with Fayden, he says "the song was an attempt to show that a love song can be created in a way that is to be uplifting all while conveying a message from a broken heart". We often find ballads that are then remixed to a very high tempo production, lots of big synths and heavy drum fills, taking away from their original intent, to be felt not just heard.
Rich Fayden has had a very decorated career, from ghostwriting and producing to discovering some of the industries biggest artists. Signing his first record deal with Atlantic Records and several years later securing a deal with Universal Republic, his career has been transforming for himself and those he has worked with. Focusing on creating timeless songs has been a passion of Fayden's and the reason why he got into the music business to start. Moved by such classics as "All that she wants" by Ace of Base, and "Rock with you" by the amazing Michael Jackson, Fayden always strived to find his own sound while doing his best to pay respect to those that came before him.
Rich Fayden is currently working on his future release, keeping the same focus on making music that the listener can enjoy on repeat while dancing the night away. "Forever More" has already gotten major radio support from such outlets as Sirius XM, B96 in Chicago, and Kiss FM, while continuing to accumulate more than 600k streams on Spotify. If the future is anything like the past, Rich Fayden is going to continue to put out hit songs that take listeners on a journey without ever having to leave their seat.
You can find more information about Rich Fayden and his works on Spotify , Instagram , Twitter , or his Website