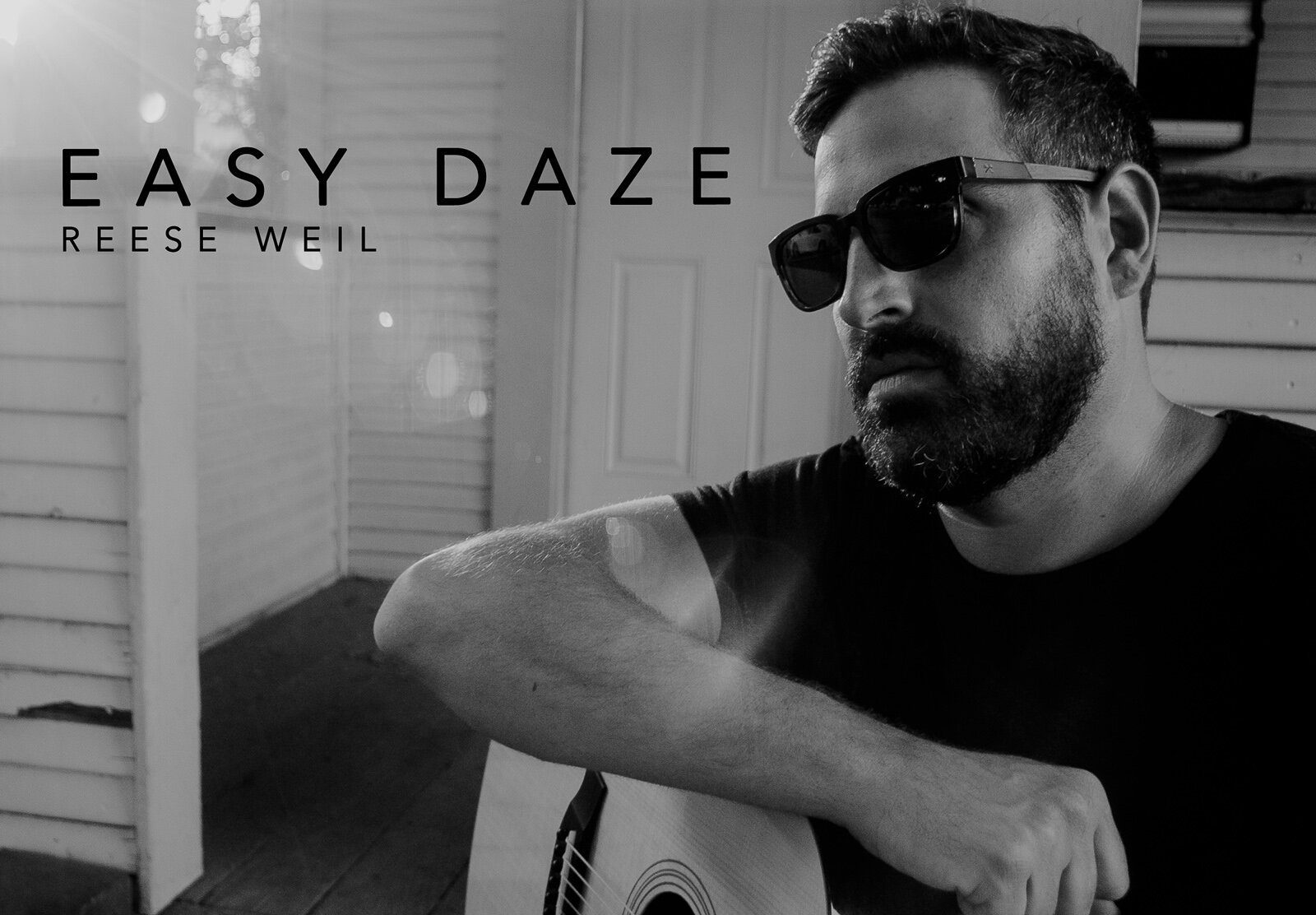 There are few people in the music world you can hear for one second, over any style of music, and recognize immediately, but Reese Weil is showcasing that quality with his debut release Easy Daze under Mighty Oak Records on June 30th. As a Chico, CA native, Weil created Easy Daze to be a capsule of the Northern California lifestyle in what Weil dubs his signature "lake-pop" sound. A little Americana, a little soul, and a whole lot of vibes with dirty beats, Easy Daze is an eclectic mix of pop-alternative soundscapes that brings focus to Weils's live instrumentation and easy-going style.
The feel-good EP has some powerful lyrical moments about love and loss as Weil reminisces on growing up in a small town with big dreams and then coasting along missing the "Easy Daze". Produced by fellow Chico native and Grammy nominee Marty James, Easy Daze is accompanied by five other tracks to complete the EP. Remarking on working with James and the creation of the songs, Weil says, "Marty and I found a unique sound. Blending my guitar sensibilities along with his ability to craft world-class pop and the gritty production, we feel Easy Daze will stand the test of time."
Reese Weil is a classically trained guitarist from Chico, CA who began playing guitar at the tender age of four. Heavily influenced by artists like the Beastie Boys, The Beatles, Steely Dan, Tame Impala, Sublime, and Jack Johnson, Weil's signature tone incorporates a breathy melodic delivery that flows smoothly into tight rhythmic pockets, usually reserved for an emcee. After attending Berklee, Weil set out to make a career in music and played hundreds of shows across Northern California which led him to catch the eye of producer (and founder of Mighty Oak Records), Marty James.
While creating Weil's new EP, the two coined the term "lake-pop" to describe the new genre of feel-good acoustic guitar merged with beat-heavy, aggressive mixes that they have found themselves creating. This eclectic mashup of alternative-pop genres seamlessly blends Weil's world-class guitar playing with James' gritty breakbeat signature production style, making for a unique representation of the Northern California lifestyle – a cornerstone that both Weil and Mighty Oak Records have built their identity upon.
All about small-town dreams with big city passion, Weil embodies the DIY spirit of NorCal with his songs having been dubbed as "the sound of the 530 area code". Eclectic and gritty, yet soulful and uplifting at the same time, Weil's music speaks to people with lifestyle hobbies that are characteristic of the NorCal area such as snowboarding, skating, surfing, x-games, and several others. "Music has been the way that I have expressed myself my entire life," says Weil. "Its been the one constant and kept me sane when life felt too heavy. I will always pour all my soul into every song and performance I'm working on." Weil is eager to hit the road touring the west coast with the release of his new music this summer as he feels that the songs from the EP are the first true reflection of him as an artist. "This is the best music I've ever made." Listen below.