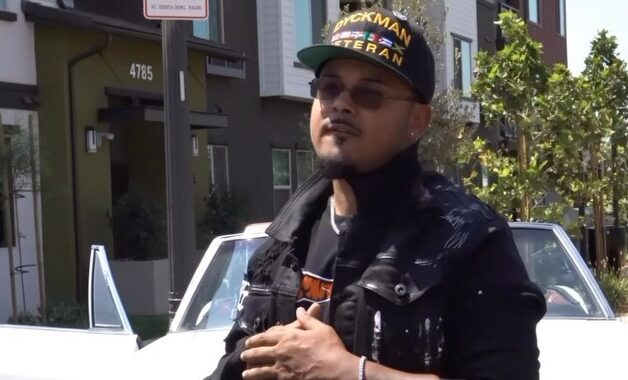 Los Angeles, CA — Renowned artist Hairo G is set to captivate audiences worldwide with his latest music video, "Mujer Mía," a heartfelt track from his acclaimed album Empire State Warrior. The visually stunning video, directed and shot by the talented Sleepy Trees (@sleepy_trees via IG), paints a vivid narrative of love and connection, drawing audiences into a journey of emotions.
Mujer Mía is a unique piece that delves into Hairo G's personal story of love and relationship. The song showcases the serendipitous journey that led him to his lady's heart, expressing his emotions through a harmonious blend of English and Spanish lyrics. The verses in English and the chorus & bridge in Spanish give the song a dynamic and multicultural essence, staying true to Hairo G's roots.
The music video, shot in the captivating landscapes of Southern California, specifically in Los Angeles, captures the essence of the song's narrative, providing a visual feast for the audience. The video was crafted during the challenging times of 2020, at the onset of the COVID-19 pandemic. Hairo G, with wisdom and patience, preserved the video until the opportune moment, ensuring that his art would shine when the world emerged from the shadows of the pandemic.
Hairo G's musical journey is marked by dedication and authenticity. With his debut studio album Empire State Warrior, he aims to build an organic and dedicated fan base. The album, a collection of powerful tracks, sets the foundation for his musical endeavors. Hairo G entrusts the intricate nuances of his music's business aspects to his distributor, Revanu Play (www.RevanuPlay.com), while he concentrates on nurturing his creativity.
"I am not in a rush or seeking fame with my music career," Hairo G shares. "I am in 'Mamba Mentality' mode, chasing greatness and leaving everything in God's hands. I humbly put in the work to build a genuine fan base while the marketing team and Revanu Play handle the business."
As a testament to his dedication to his supporters, Hairo G has set a milestone for the release of the "Mujer Mía" music video. He intends to share the video once he garners 1K worth of engagement (comments, likes, shares, etc.) via the song's promotional posts on his Instagram profile (@king_hairo_g). This approach underscores his commitment to his true fans and ensures that the video's release is a collaborative celebration.
With "Mujer Mía," Hairo G continues to resonate with audiences on a profound level, embodying the spirit of chasing greatness while staying grounded in his roots and faith.
Instagram: https://www.instagram.com/king_hairo_g/