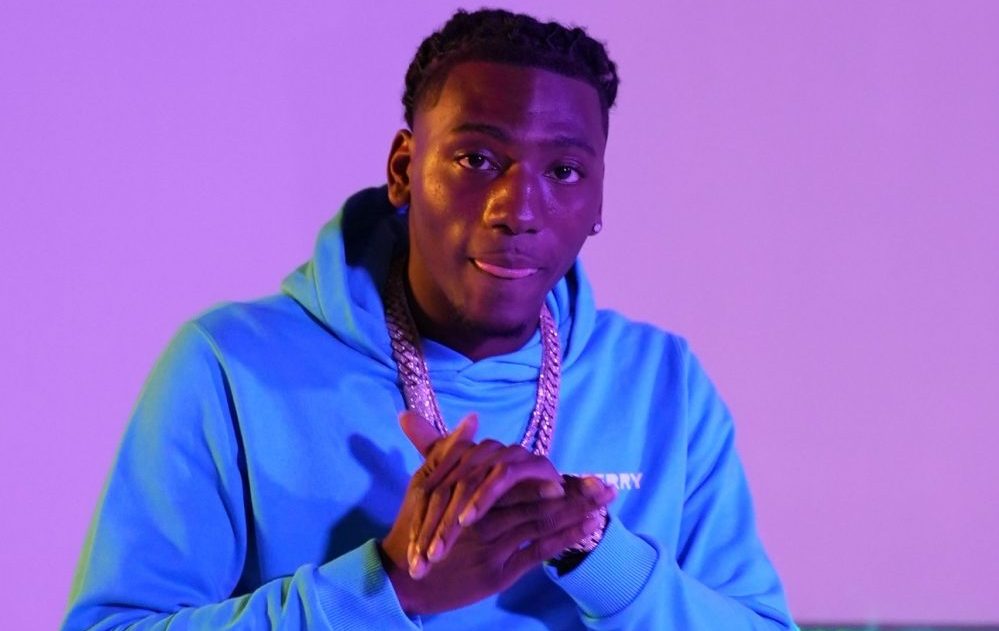 RealMuzikSK and Yung Bleu have released their collaboration project Up A Level, a short but sweet 3-track EP that showcases SK's versatility and his ability to hold his own with already established artists.
Louisiana artist RealMuzikSK spoke in a recent interview on what it was like to work with his first major artist. "My team reached out to him and for him to hit back was major love. We locked in on some things and he showed mad love," he said regarding his and Bleu's collaboration.
The intro track of Up a Level is titled "Pain." The song details the feelings of RealMuzikSK and Yung Bleu after losing women they both cared for deeply. Both artists speak on trying their hardest with their former girlfriends and it still not being enough to keep them, feelings of betrayal and how losing love is affecting them.
The second song, "Bussit," has quite the opposite sentiment. This song has a more upbeat vibe and allows both SK and Bleu to express their more confident and braggadocious lyrics. From the money, to jewelry, to designer clothes, these guys are having their way and want you to know it. Once listeners press play on this it will have them ready to bob their head and show off themselves.
The final track, "Lost In My Head," is the most emotionally vulnerable and candid of the trio of songs. On this song listeners get more insight into SK's range with him singing moreso than rapping. He speaks about the mental struggles he battles with, past hurts and trust issues he has developed as a result of trying times throughout his life. Even amongst the bad that has been thrown his way he stays focused on his goals emphasizing he will be successful even if he has to do it all alone.
From the age of 13 RealMuzikSK knew he wanted to pursue a career in music and cites his family, friends and community as motivators for this. "My upbringing played a major role in who I am today. Lessons I learned from family, the streets and people in my circle are very valuable to who I am," he said.
Fast forward to 2022 and after the release of his second project In My Feelings, he's keeping that momentum with collab project Up A Level and has no plans on stopping. "Hearing my voice on the microphone and through the speakers takes me to a different level, it gives me an unreal feeling and that keeps me inspired to keep going."
Stream RealMuzikSK and Yung Bleu's Up a Level here.