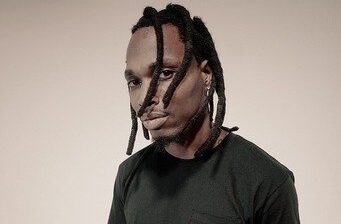 Real Ova Deceit, also known as R.O.D, is an independent hip-hop artist hailing from Tampa, Florida, but currently residing in Vermont. His music career started when he purchased his first instrumental, and he has been collaborating with different artists in the area ever since. With a desire to make good music while sharpening his social skills, Real Ova Deceit's main goal in the music industry is to let his listeners know they're not alone.
Real Ova Deceit's biggest musical inspirations are Black Smurf and Wiz Khalifa, and he is also inspired by Martin Luther King outside of the music world. Though he is an independent artist, Real Ova Deceit has already accomplished much in his career. One of his proudest moments was working on "The Real Is Hustle" project featuring Black Smurf in 2022.
Currently, Real Ova Deceit is working on "The Real Is Hustle 2" with Black Smurf and had an eight-song mixtape drop in April titled "I Can't Slow Down," which features Brother Polight. Additionally, he has eight music videos in the works.
In getting to know Real Ova Deceit, there are several interesting facts to note. His first performance was in Vermont at North Beach, and the first beat he ever bought was from a childhood friend. He also loves to collaborate with other artists and expand his network.
Real Ova Deceit's ultimate dream is to collaborate with Wiz Khalifa, whom he admires for his style and energy. He continues to wake up every day with a sense of purpose, ready to pursue his dreams and make music that resonates with his listeners. With a message of "you're not alone," Real Ova Deceit is making his mark in the music industry and spreading positivity through his music.