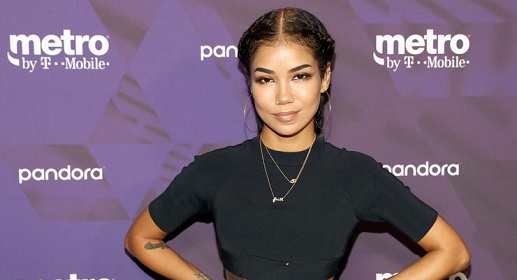 Kaep is grateful for every Support.
R&B singer Jhené Aiko is out here showing Colin Kaepernick the support he deserves. Just days after finding out Rihanna didn't watch the Super Bowl in support of Colin Kaepernick.
Earlier this week, Big Sean's ex- Jhene Aiko decided to show off a selfie of herself in a "ImWithKaep" jersey on social media, which sparked a reaction from the NFL free agent and Black Lives Matter activist.
Showing gratitude for her support, Kaepernick showed Jhene some love and shared the photo on his Instagram page Thursday night, leaving "much appreciation to the amazing @jheneaiko for the support!" he wrote.
R&B Singer @JheneAiko Shows Her Support For @Kaepernick7 #24HHNews #ImWithKap https://t.co/xMrzlcCklS pic.twitter.com/GW9wa40Pow

— 24HIP-HOP (@_24hiphop) February 9, 2019
Jhene hasn't been the only artist and/or celebrity to come to KAep's defense this week. The likes of Common, Nick Cannon, Lena Wraithe, Ava DuVernay and others all stood with Kaep by not watching the game.
It looks like it worked too as reports have suggested this year's game was the lowest ratings for the Super Bowl in over a decade.