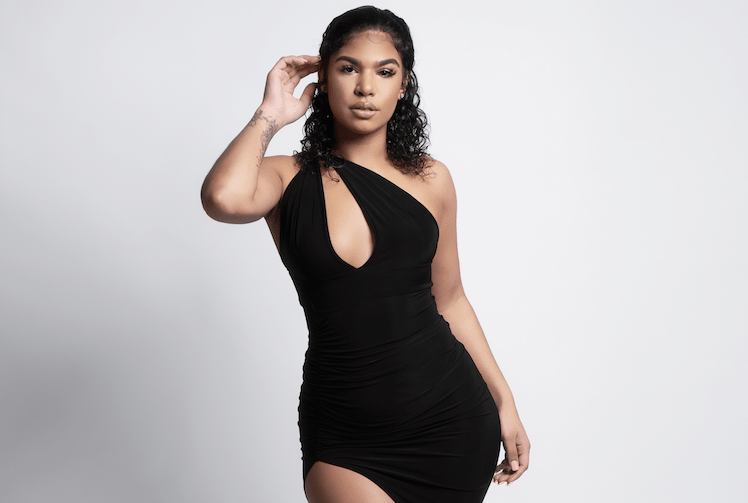 Beyonce, Lizzo, Megan Thee Stallion—all R&B royalty, and all hail from Houston. And now, the city's list of R&B elites is about to expand to include Houston-native Renee Harmoni bursting onto the scene. Her unique sound and inspiring message have already gained her a significant following on social media, and her recent signing to Lion Pack Music Group has put her on the map as one of the most promising new artists in the music industry.
Harmoni's love of music started at a young age when she was inspired by the soulful sounds of artists like Anthony Hamilton, Beyoncé, Chris Brown, Rihanna, and Jazmine Sullivan. As a vocalist, she spent years honing her craft and cultivating a fan base to support her artistry. Harmoni's music is a testament to the power of perseverance and staying true to oneself, reflecting her own struggles and experiences.
One of the biggest challenges Harmoni has faced and overcome is relentless bullying and racism. She was bullied in all forms throughout her school years, making it hard for her to form true friendships. And in high school, she experienced racism for the first time. These experiences had a profound impact on her but have led to her leveraging her platform to speak out against bullying and encourage young girls to pursue their dreams.
Harmoni's unique sound combines nostalgia with innovation, creating a fresh and exciting new take on R&B music. She understands the importance of staying relevant in today's fast-paced music industry while creating timeless music that will stand the test of time. Her commitment to both of these values is evident in her engagement with fans on platforms like TikTok.
Despite being new to the music scene, Harmoni is quickly gaining momentum. She signed with Lion Pack Music Group and released her first single, "Access Granted," executive produced by Andrew Schiff, on Valentine's Day to overwhelmingly positive reviews. She is currently working on her debut album with renowned music producer Nate (IMMPAAC) Jolley, who has produced for artists like French Montana and Wiz Khalifa.
Harmoni's songs are deeply personal, reflecting her journey and life experiences. She aspires to create music that resonates with people, connects with them emotionally, and inspires them. Collaborating with other artists and musicians is also an important goal for her, as it brings out the best in her and helps her grow as an artist. She aims to contribute meaningful music to the industry and create a lasting legacy as a singer and songwriter.
Through her journey, Harmoni hopes to inspire others to also pursue their passions and refuse to be held back by the challenges that they may face. She encourages people to keep chasing their dreams—no matter how big or small—and embrace their passions wholeheartedly. She firmly believes that no one should be discouraged or told they cannot achieve their goals and that love can conquer all obstacles.
Harmoni is a rising star on a trajectory to become a household name. Her commitment to creating timeless music while staying relevant in the fast-paced music industry is admirable, and her personal experiences and struggles have given her music a deep emotional resonance. As she continues to work on her debut album and collaborate with talented artists, it's clear that Renee Harmoni is on her way to joining R&B royalty. Follow Renee Harmoni on Instagram, YouTube, and TikTok.