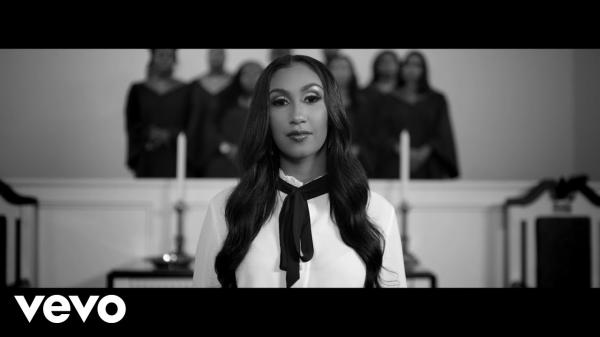 Queen Naija Mamas Hand Video
Having made a living off of documenting the most intimate datails of her personal life, newcomer Queen Naija decidely channeled that same energy into her music when she broke through with her "Medicine" single earlier this year.
That same vulnerability persisted in the songstress's self-titled debut EP and she now returns to supplement the story with a new clip for her "Mama's Hand" track, found on the project.
The cut is in dedication to Queen's firstborn CJ, from her marraige to ex-husband Chris Sails. The couple's publicized breakup was a major focus on the EP, pointing towards moments of heartbreak and recovery throughout its tracklisitng.
Now expecting her second child with her partner, better known as Clarence NYC, Naija appropriately ends the new clip embracing the newest and most fruitful chapter of her life thus far.
This month, Queen Naija kicked off her headlining tour across North America. After starting things in Connecticut and New York, she is set to move on to Virgina on October 29th in Richmond.