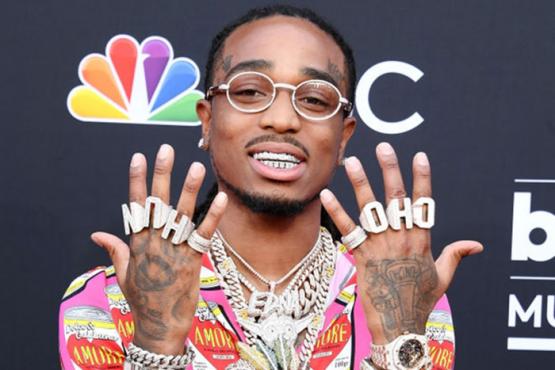 Quavo's Solo Album 'Quavo Huncho' Drops This Month
Quavo is first up to bat.
The Migos rapper has announced that his debut solo album Quavo Huncho will arrive before the month is over.
"T H I S M O N T H Q U A V O H U N C H O T H A A L B U M," he wrote on Instagram.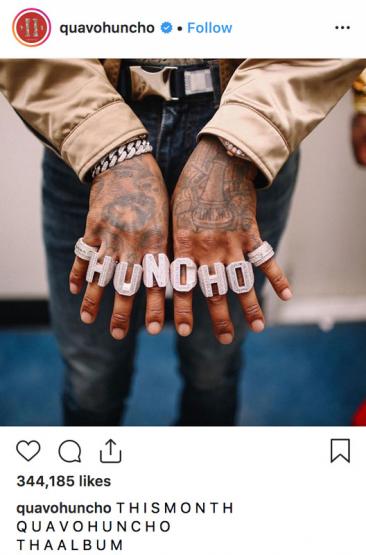 Taking to Twitter, he added, "This month is mine." While details remain scarce, Rich the Kid left a comment on Quavo's Instagram saying that he will be featured on the album. "Yesssssirrr ya boy rich will be on it," he said.
T H I S M O N T H I S M I N E

— QuavoYRN (@QuavoStuntin) September 5, 2018
Last month, Quavo dropped a trio of solo tracks, including "Bubble Gum," "Lamb Talk," and the Murda Beatz-produced "Workin Me." He most recently released a self-directed video for the latter co-starring Saweetie.
Quavo Huncho marks the first solo project from Migos, who released their album Culture II in January. The Atlanta trio is currently on tour with Drake through Nov. 17.