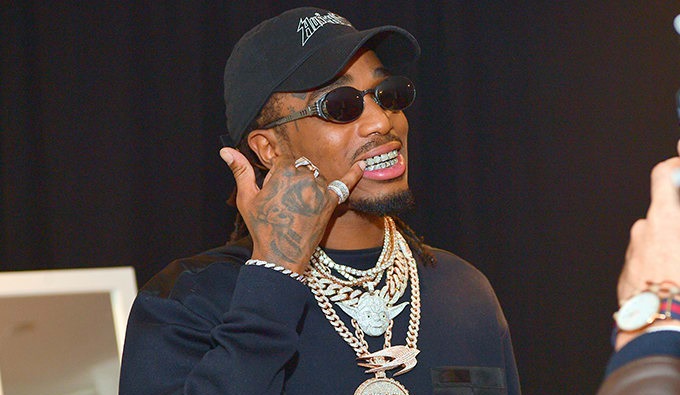 Quavos Quavo Huncho First Week Sales Are In
Last week, Quavo became the first Migos member to release his official major debut solo album. With help from Quality Control, Cardi B, Offset and Takeoff; the nawf Atlanta member dropped Quavo Huncho, as the first week sales for it have been revealed.
According to Nielsen Music, Quavo Huncho debuted at no. 2 on Billboard this week, earning 99,000 album units sold. Of that sum, 6,000 came from pure album sales, with the bulk of traffic generated from streaming.
However, due to its early premiere on apple music, the project earned an additional 11,000 units on Thursday night, which didn't qualify for his final first week numbers.
This would've made his real numbers 110,000 on the first week; but we're sure QC the label and his comrades are satisfied with this opening debut. Let us know what you think.
[Via]