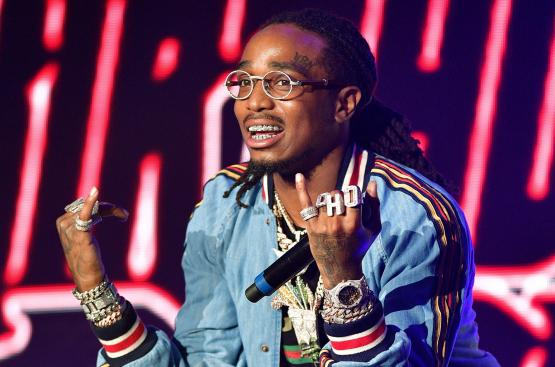 See Quavos Jewelry Collection
With the streets bumping that Quavo Huncho album, it was only right that Quavo would link up with GQ (no pun) to show off some of his jewelry for them.
If you know anything about the Migos member, you know his wrist, neck and chains are super flooded and he breaks down each in the clip.
From his inspiration of rings, to why he prefers Cuban links and specialty made custom HUNCHO pieces, Quavius pulled out some of his favorites.
One thing is for sure, he's killing the jewelry game.