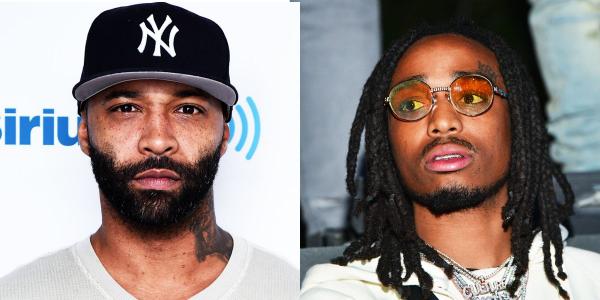 Quavo Talks Migos Rumored Collaborative Project With Drake Lil Peep and Joe Budden
A few days removed from dropping his major debut album, Quavo was on a media run a few days ago to discuss the project.
In a recent conversation, he opened up on the pending collaborative mixtape between Drake and Migos – saying the two sides are planning to get in the studio and work on more ideas.
Huncho went to discuss his recent solo album, confirming that solo projects from both Offset and Takeoff will be arriving before 2019.
Quavo also opened up on why Quality Control isn't feeling some recent comments by Joe Budden, as you can watch the full interview below.