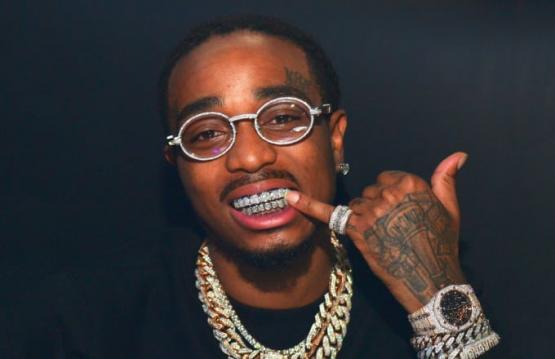 Quavo Breaks Silence on Allegedly Dissing Lil Peep
A few days ago, Quavo released Quavo Huncho – becoming the first Migos member to branch off. Well, on track 16 of the project, an eye-raising song emerged entitled "Big Bro."
In the opening lines of the cut, many fans believed that the nawf Atlanta member allegedly sneaked dissed deceased rapper Lil Peep. The verse went, "Is you with me or against me? I'm an OG now, so you need me.
Think you poppin' Xanax bars, but it's Fentanyl. Think you're living life like rockstars, but you're dead now." Well, after spending the weekend with family and friends oft the album release, the head huncho wanted to clear the air on social media.
Take a look below at the statement.
Lil Peep Is A Legend A Real Rockstar
N E V E R will speak on the deceased
I believe in god I pray to GOD every day.
I Dnt question GOD plans I lost my barber For 10 yrs to FENTANYL R.I.P. Show R.I.P XXX 🙏🏾 RIP TO ANYBODY WHO LOST THERE LIFE TO DRUG ABUSE!

— QuavoYRN (@QuavoStuntin) October 15, 2018