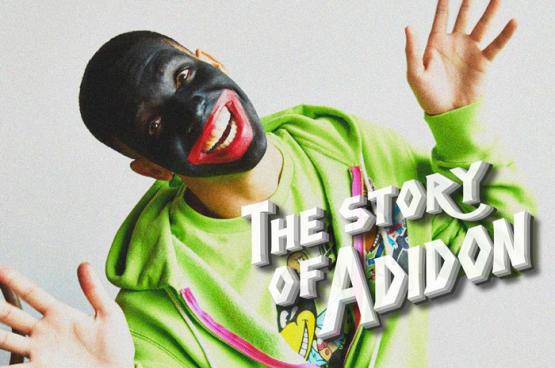 Pusha T The Story Of Adidon Drake Diss
Pusha T The Story Of Adidon Drake Diss – Yuugh! Just days after Drake unleashed his diss track "Duppy Freestyle," Pusha-T claps back with a savage diss of his own called "The Story of Adidon."
Over JAY-Z's "The Story of O.J." beat, the G.O.O.D. Music president gets personal, calling out Drake's father ("Your father walked away at 5, hell of a dad thing") and his mother ("Marriage is something that Sandy never had, Drake / How you a winner, but she keeps coming in last place?").
He also brings up Drake's biracial background. "Confused, always thought you weren't black enough," he raps. "Afraid to grow it 'cause your 'fro wouldn't grow enough."
But it's his shocking allegation that Drake fathered a child with former porn star Sophie Brussaux that will have everyone talking. "Since you name dropped my fiancée, let 'em know who you chose as your Beyoncé / Sophie Knows Better, ask your baby mother / Cleaned her up for IG, but the stench is on her."
Please stop referring to this picture as "artwork"…I'm not an internet baby, I don't edit images…this is a REAL picture…these are his truths, see for yourself https://t.co/gd6vRS3HM8 pic.twitter.com/2el58HEZ8F

— King Push (@PUSHA_T) May 30, 2018
He continues, "A baby's involved, it's deeper than rap / We talkin' character, let me keep with the facts / You are hiding a child, let that boy come home / Deadbeat motherfucker playing border patrol / Adonis is your son and he deserves more than an adidas press run / Love that baby, respect that girl / Forget she's a porn star, let her be your world."
He also defends Kanye ("How dare you put 'Ye in my verses? / I'm selfish, I want all of the curses") and takes aim at Noah "40" Shebib ("OVO 40 hunched over like he 80 / Tick, tick, tick / How much time he got? / That man is sick, sick, sick").
He hints at more to come ("Surgical summer, Vol. 1 / We gon' take this slow / We just gon' peel it back layer by layer") and references Drake's new single "I'm Upset" ("You talkin' about you upset / Well, I wanna see what it's like when you get angry").
According to Pusha, the cover art is a real never-before-seen photo of Drake in blackface. "Please stop referring to this picture as 'artwork'…I'm not an internet baby, I don't edit images," tweeted Push. "this is a REAL picture…these are his truths, see for yourself."
https://www.youtube.com/watch?v=JbbcDDgYV88