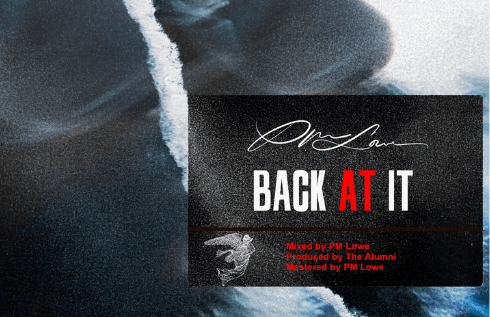 Stunning hip-hop artist PM Lowe shares a brand-new single "Back At It", a song with an empowering message that sees the rapper on top of his game once more. PM Lowe's new song arrives just in time to prime the audience for his upcoming album titled Vengeance which is set to drop in early 2023.
"Back At It" song and music video succeed in telling the artist's story through both musical and visual means. "Outside and I'm back at it/ Gotta let me know who at it/ I done came back for it/ Hit the block and I'm back at it, I ain't playing no games about it/ Outside and I'm back at it," Lowe raps in an isolated room, occasionally letting out a sarcastic laugh. The three-minute piece is just stunning, so check it out below!
The Georgia-based rapper is also known as The Alumni, his moniker as a producer with credits including work with fellow artists Valdrin Lamont, Dezzy Yates, and others. As a hip-hop artist, PM Lowe has also collaborated with MegaRan, professional wrestler Rocky Romero, legendary hip-hop group Nappy Roots, and more. The artist continuously leverages his creativity and talent, producing unique works of art that are much loved by his audience.
With a number of highly credited albums like Rebirth (2020), and Thank You & You're Welcome 2 (2021), radio placements across the nation, and thousands upon thousands of streams combined, Lowe certainly is the king upon his throne!