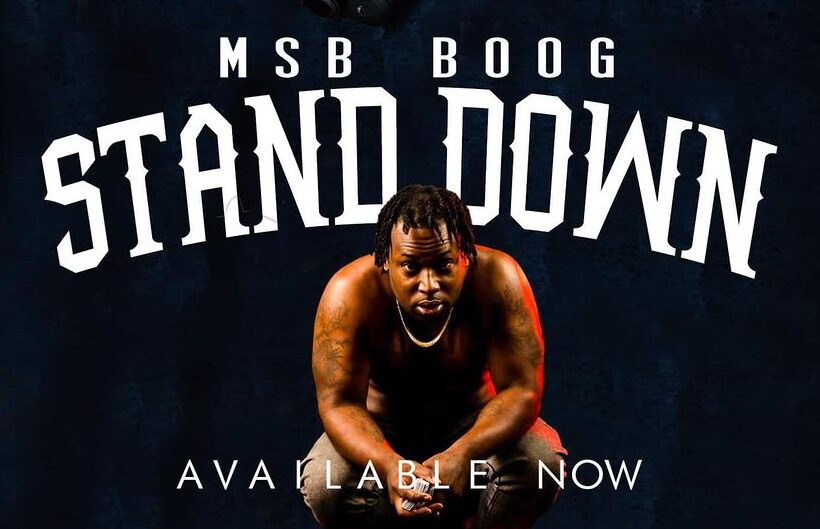 MSB Boog is on a roll this year, dropping hits back to back. Today, we have the great delight of announcing the premiere of his new banger "Stand Down," dropped alongside visuals produced by Street Runna. He unleashes a top-notch performance throughout the explosive 2:45 minutes of raw and playful vibes.
The Pensacola-bred American rapper-songwriter MSB Boog continues sustaining his high momentum, securing a prime spot for himself among the most exciting rappers of 2022. From being on the block trapping to becoming a major figure in the industry, MSB Boog has come a long way since his childhood, when he lived in poverty and had to face extremely tough situations. Newly signed to EQ/RocNation with a distribution deal, 2023 will mark his most important professional year since the launch of his career.
"Stand Down" follows-up to his previous release, the track and music video "Rockstar," as well as the EP Life In The Trenchez, and "Soldier," another visionary joint, dropped in 2021.
The visuals for "Stand Down" captures MSB Boog's charismatic performance and screen-presence, with a signature style separating him from other fellow artists and recognizable instantly at first listen.
Dropping hits back to back this year, MSB Boog has decided to conquer urban music fans worldwide by consistently releasing hit joints, with "Stand Down" clearly being one of his most hard-hitting and ambitious drops to date.