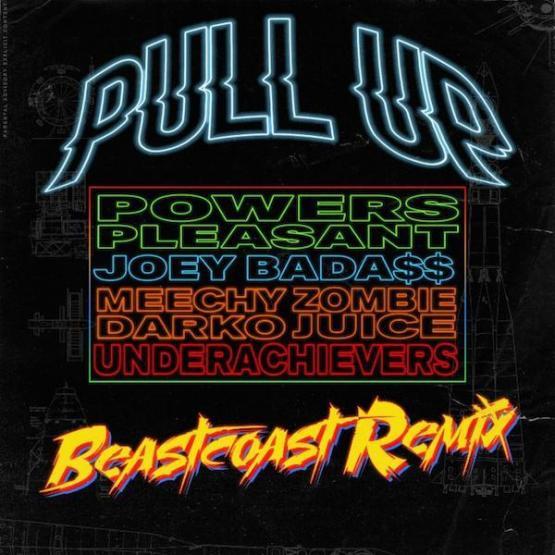 Powers Pleasant Pull Up Stream
Powers Pleasant Pull Up Stream – Over the weekend, Power Pleasant released a video asking fans who he should recruit for his "Pull Up" remix. "Tryna drop this remix but I need some help bro. Nobody answering my fuckin' phone calls banging the line up. Who the fuck should I put on the remix? Let me know" Powers asks fans.
Well it looks like he decided to keep the remix within the Beastcoast family, as he calls on Joey Badass, The Underachievers, as well as Meechy Darko and Zombie Juice of the Flatbush Zombies for the official remix. The song originally featured Joey Bada$$ & A$AP Ferg, but Ferg has been removed from this updated version.
"Beastcoast is a brotherhood of artists all from Brooklyn. Pro Era, Flatbush Zombies and The Underachievers. We all came up together and we ain't never left. But it's time to reintroduce this Powerhouse to the Day 1's and introduce it to the new fans," Powers said. Powers Pleasant Pull Up Stream
"It's crazy to have a platinum record with Joey and Kirk [Knight]. Zombies are some of the most influential groups in the world and UA opened the eyes of kids all around the world. Everyone is shinning In their own right.
All these guys supported me from the start it's an honor. And it's an honor everyone came together to hop on this track. This has never been done before and you heard it hear first."
Take a listen to the NYC-remix and let us know what you think. Remix available on iTunes.