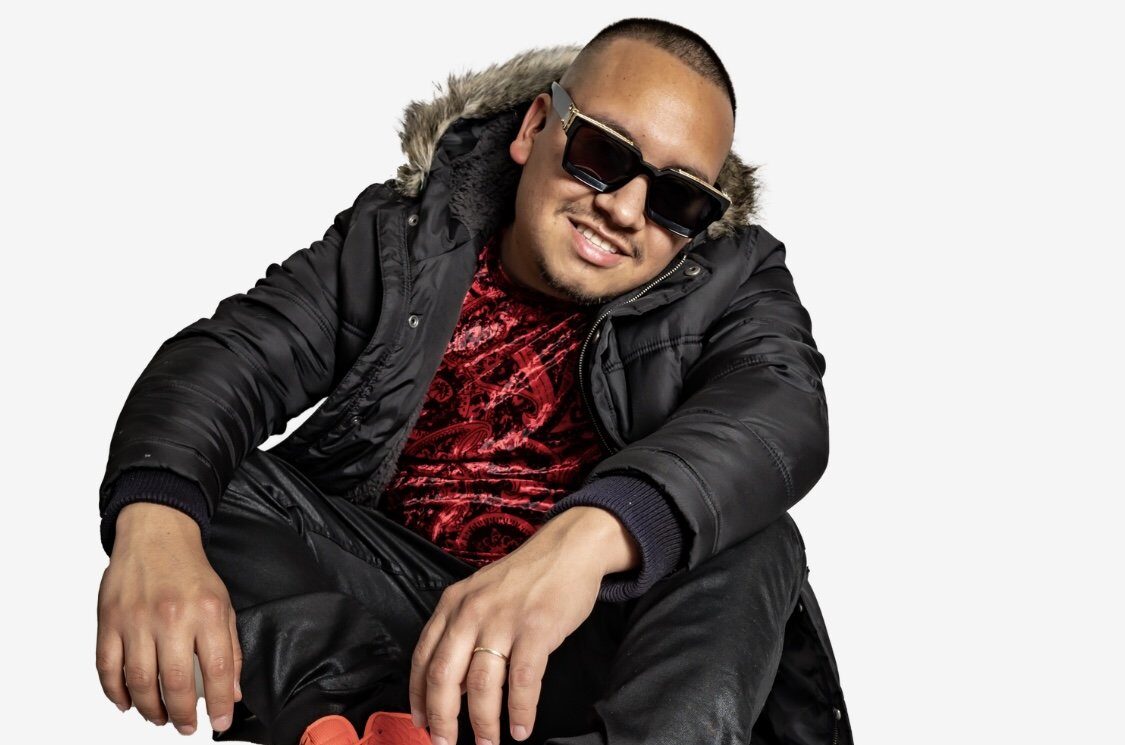 Ody Zeus, the talented artist born in Guatemala and raised in Los Angeles, CA, has just mesmerized music enthusiasts with his latest release, "Darle." This captivating track infused with Reggaeton and Dancehall elements combines infectious rhythms with a compelling narrative, instantly becoming a club favorite.
At the core of "Darle" lies a gripping story that unfolds throughout the song. It portrays a housewife who uncovers her husband's infidelity, sparking a journey of self-discovery and empowerment. As night falls, she embraces her newfound liberation and seeks enjoyment, even if it means inviting trouble. Ody Zeus passionately expresses his desire to "Darle" ("Give it to her" in English) in the chorus, adding an extra layer of intensity to the track.
Penned by Ody Zeus and produced by Dimelo Randhe, a Venezuelan producer currently residing in Argentina, "Darle" is a collaboration that transcends borders. Ody Zeus also joined forces with fellow Los Angeles artist Rambo The Don and his home studio, AlwaysKautiosEnt, to create this remarkable piece of music. The dedication and commitment to perfection are evident, as the song underwent three recording sessions over a three-month period to achieve the polished sound we hear today.
Beyond the infectious melodies and energetic beats, Ody Zeus uses "Darle" as a platform to honor and celebrate powerful women. Growing up with three sisters and a strong mother, he witnessed firsthand the resilience and strength of women. Inspired by these experiences, Ody dedicates this song to all the remarkable women around the world, aiming to uplift and empower them through his music.
"Darle" dropped on May 23rd, 2023, marking Ody Zeus' latest contribution to the music scene. With previous releases such as "Noche Clandestina" and "Anoche" already amassing over 100k views on YouTube, Ody Zeus has undeniably made a mark in the industry. His talent has earned him opportunities to grace renowned stages like Exchange LA, Catch One, Margarita Jones, and La Boom, sharing the spotlight with notable artists such as Ivy Queen, Tego Calderon, Yomo, De La Ghetto, Darel, John Z, and Baby Rasta y Gringo.
Ody Zeus' ability to infuse various genres and cultural influences into his music sets him apart as a versatile and dynamic artist. With the release of "Darle," he not only delivers an infectious and unforgettable track but also showcases his storytelling prowess and commitment to empowering others. As fans continue to immerse themselves in the newly dropped "Darle," it is evident that Ody Zeus will continue to captivate audiences with his unique sound and heartfelt messages, solidifying his position as an artist to watch in the global music landscape.