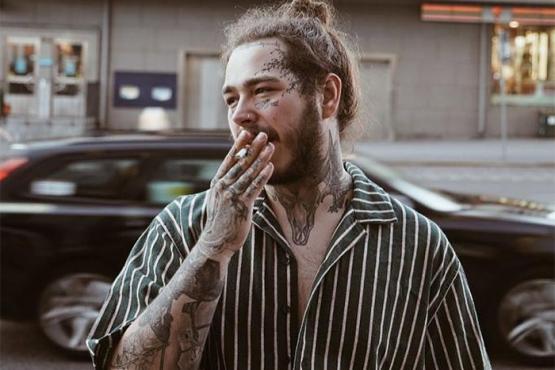 Post Malone Involved in Car Accident
Post Malone is safe after a scary car crash in West Hollywood during the early hours of Friday morning (Sept. 7).
The "rockstar" was a passenger in his Rolls-Royce around 2:40 a.m. when a Kia T-boned the Rolls, causing severe damage to the driver's side. According to Post, the other driver hit them out of nowhere and caused the Rolls to spin out of control. No one was injured in the collision, which occurred at the intersection of Doheny Drive and Santa Monica Boulevard. Alcohol was not a factor and no arrests were made.
god must hate me lol

— Beerbongs & Bentleys (@PostMalone) September 7, 2018
"god must hate me lol," Malone tweeted afterward.
The accident comes less than three weeks after a private jet carrying Malone was forced to make an emergency landing in New York. The plane blew two tires during takeoff and circled the New England area for hours before safely landing.
Just hours before Friday's crash, Malone was seen celebrating the birthday of his manager, Dre London, at a restaurant in West Hollywood.