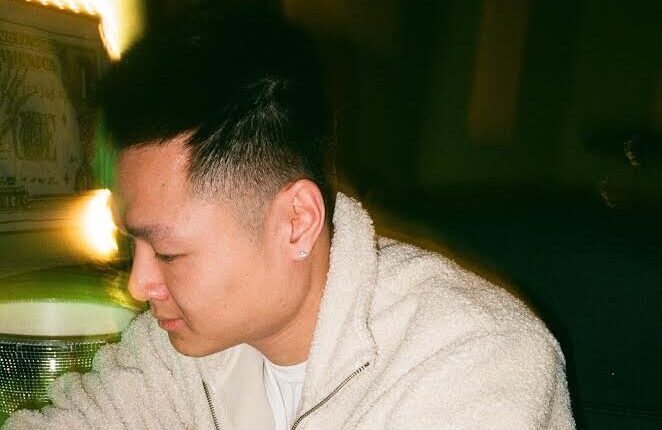 TYT, also known as Take Your Time, is a rising rapper hailing from Portland, Oregon, who just released his latest single, "Need Nobody" on May 1st. Although TYT has been writing music since high school, it wasn't until last year that he began recording seriously. Despite being a newcomer to the industry, TYT has already begun to gain traction and make a name for himself.
In an interview, TYT revealed that his 5-year plan in the industry is to make a viral song and do more shows to get his name out there and find more listeners and fans. He wants to use his music to tell his story and help youth get through hard times. This goal is a testament to his drive and passion for his craft, and it's no surprise that he's quickly making a name for himself in the music scene.
TYT's music can be best described as west coast style beats with melodic rap/rnb. His unique sound draws inspiration from his Vietnamese heritage, as well as his upbringing in Portland. As a first-generation Vietnamese American, TYT's music tells his story and explores the challenges and experiences of growing up in a different culture.
"Need Nobody" is TYT's latest release and showcases his signature sound. The song is a blend of smooth, melodic vocals and hard-hitting rap verses, showcasing TYT's versatility as an artist. The song's lyrics revolve around the theme of independence and self-reliance. TYT sings about how he doesn't need anyone else to succeed and how he's determined to make it on his own.
TYT's music speaks to the youth who may be going through difficult times. His music offers a sense of comfort and encouragement, reminding his listeners that they too can overcome obstacles and achieve their goals. TYT's message is especially important as the world continues to navigate through uncertain times, and his music offers a much-needed respite from the challenges of everyday life.
TYT is an up-and-coming artist who is quickly gaining popularity in the music industry. His music speaks to his unique experiences as a first-generation Vietnamese American and draws inspiration from his upbringing in Portland. With his 5-year plan in mind, TYT is determined to make a name for himself and use his music to inspire others. "Need Nobody" is just the beginning for TYT, and we can't wait to see what he has in store for the future.