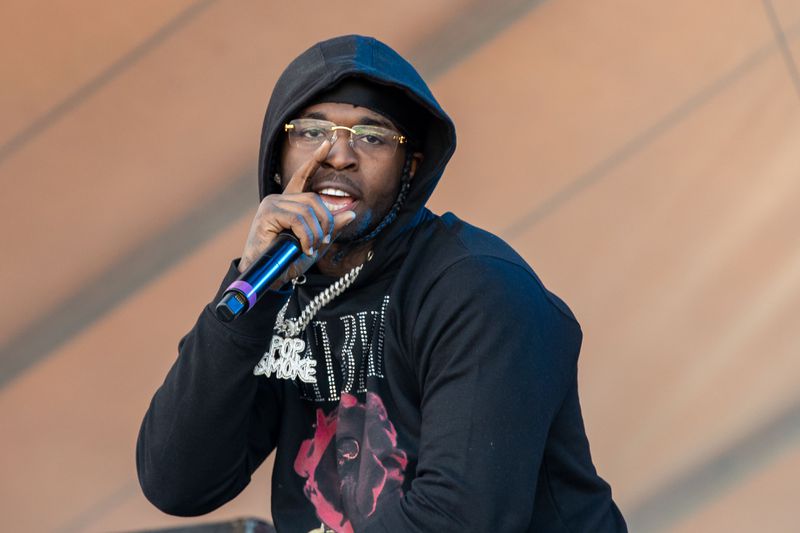 May 09, 2021, 16:19pm EST — Previously, more information surfaced related to the tragic death of rising star Pop Smoke. Reports noted the rapper was shot by men who broke into the Los Angeles Airbnb the rapper was staying at. Detectives on the case said the rapper was also kicked after being shot before assailants reported fired two more shots. Now more details in the tragic matter have surfaced.
According to the NY Daily News, a 15-year-old suspect allegedly admitted to pulling the trigger during the robbery that led to the death of Pop Smoke. The details were allegedly revealed during a recorded conversation that took place between the alleged shooter and a cellmate in a juvenile detention center.
It was noted the goal of the robbery was to get the rapper's Cuban link gold chain as well as his diamond-flooded Rolex. The teen's testimony found him revealing that the watch was sold for $2,000.
LAPD Detective Carlos Camacho recently testified during a hearing for 20-year-old Corey Walker and the teen suspect, that went down on May 7, and said the teen "admitted that he shot the victim three times with a Baretta 9." As of now, all four suspects in the situation have been charged with murder.
Source: NY Daily News