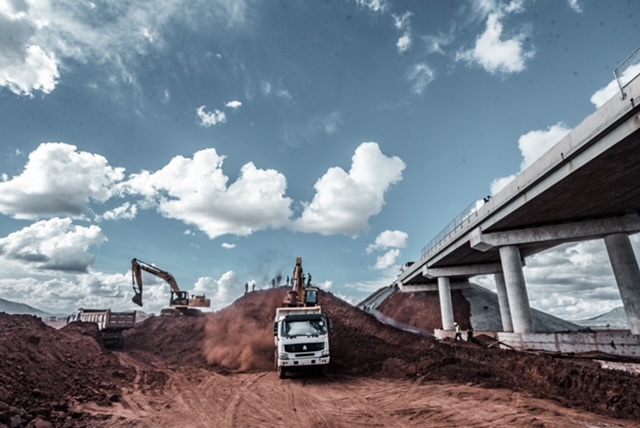 It's widely known that energy plays a significant role in different aspects of human life. Energy production is directly connected with many aspects of modern life, from economic growth, land use, population growth, and water consumption. However, oil and gas companies must take on a new role as carbon-negative energy producers under the threat of climate change. Global warming has been poised as the greatest danger facing the world, with greenhouse gases being the most impactful cause.
Energy production and consumption are the major sources of greenhouse gas emissions, the number one contributor to global warming. Many oil extraction and production companies heavily rely on fossil fuels in their processes, with no substantial alternatives available. It even becomes more critical because most oil companies aren't ready to move away from oil, as that's the backbone of their existence.
Fortunately, Petroteq Energy Inc, one of the leading oil and gas extraction companies, is on the right foot pushing energy producers to play a role in conserving the environment. They emphasize the importance of taking innovative approaches to further the industry and make it as effective and environmentally friendly as possible. Their future-focused approach is helping make the planet greener.
However, the major challenge has been the practicality and reliability of renewable energy in powering the global economy. The idea may be feasible theoretically but cannot be fully implemented as a standalone source of energy. For instance, the US economy would instantly shut down if the world cut off fossil energy supply. This is because a lot of environmentally-friendly alternatives are too expensive or not easily accessible. This has been the major challenge for green energy experts championing the transition.
While there are many challenges, there are also many ways we can move forward in combatting them. This is something that Petroteq is working to accomplish. Most of Petroteq's oil extraction processes are environmentally friendly. For example, their unique technology allows them to extract oil from the sand without using any water or making any emissions. Petroteq has established itself as the market leader in energy production and environmental conservation. The company has committed itself to produce the energy essential to propelling global communities and economies to protect and restore the planet's fast-fading glory.
Petroteq is engineering solutions to curb the massive risks of climate change by employing remediation efforts to reverse negative trends. They're paving the way to make a difference on the planet, making Petroteq a one-of-a-kind leader in the industry. Petroteq has one-of-a-kind technology for oil extraction that consumes no water nor has any emissions or any form of waste. Their process includes cleaning the oil sands of hydrocarbons and returning cleaned sand as part of an overall ESG strategy.
Petroteq specializes in oil production with an ancillary offering in mining and sand remediation. They've developed proprietary technologies that enable them to extract oil in environmentally friendly practices. They also have developed technologies and are leading the way towards a greener future. Petroteq believes that every other extraction company should endeavor to reduce their emissions while seizing the current CO2 emissions within the atmosphere.