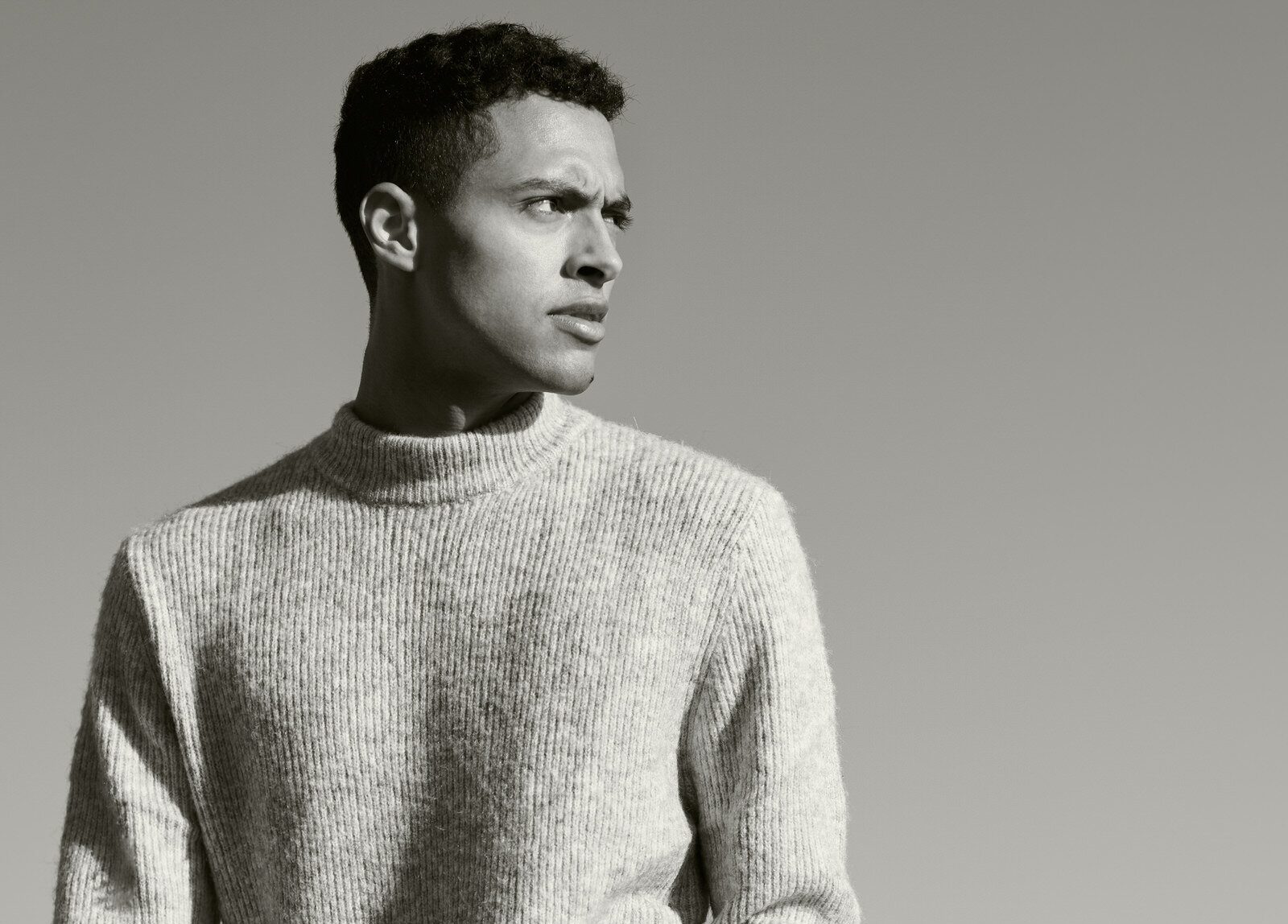 Independent pop artist Olivier released his melancholic single "Whereareyou?" on October 1. Alongside a woeful music video, the artist's sophomore release reflects the chilling loneliness of an emotionally distant relationship. Having both lived in NYC while together, Olivier delves into his wistful longing to feel as close romantically to his former significant other as he was physically.
The brooding singer-songwriter knows himself to enjoy scenic night-time walks through the city – taking in the buzz and beauty – and drew inspiration from his introspective pastime for the basis of "Whereareyou?." For Olivier, "'Whereareyou?' is a pure night time vibe. It's something you listen to while looking out the window or walking down the road." Steeped in heartache, decorated with hypnotic fingerstyle guitar, and driven by Olivier's buttery vocals, "Whereareyou?" echoes through the stillness of a heavy-hearted evening.
The music video captures a harrowing scene of isolation while Olivier wanders through NYC in contempt of his withered romance. Showcasing a palpable grief, this music video reflects what it was like for the New York native as he grappled with his painful transition out of love. "Where do you lie as I watch street lights?," Olivier ponders to himself as the unwanted distance between him and his significant other becomes overwhelming. "Towards the end of the relationship," he says, "it felt super weird being alone in the city where someone you were so close to lives." This absence of affection inspired the bitter lyric "do you ever miss me in the dark?" in which the lovesick artist contemplates whether or not he is the only one suffering from this poignant sense of solitude as he grievously saunters around the city.
Born and raised in New York, Olivier stays true to his German and Haitian roots, visiting both countries frequently. A mélange of the three cultures, including the U.S., influences his musical journey, which he started around the age of five when he began to learn intricate piano pieces by ear, unknowingly following the family tradition of both grandfathers. From there on, Olivier began to explore various genres, which eventually led him to express his views, experiences, and emotions authentically by writing his own pieces.
T.I.A.D. in Düsseldorf, Germany, then State Mgmt in New York, and now IMG Models in New York and LA. Since then, he has been working the Men's Fashion Week in New York every season and has also modeled bi-coastal for the 2017 Spring/Summer American Eagle ad campaign, the 2018 Spring/Summer Uniqlo ad campaign, E-commerce for Barneys NY, and many more. He has been featured in several publications in magazines and on Times Square billboards.
At age 22, Olivier is stepping into his artistry with an even stronger interest in creating, producing, and sharing musical energies – eager to share his work with as many music lovers as possible. Olivier has expanded his musical style into pop with the aim to create timeless music. The relationship Olivier has with his audience is most important to him and he enjoys nothing more than sharing the vibes on stage. "Creating this emotional connection with others, especially through music is a powerful and life lasting experience… to me it is everything to share thoughts and feelings with the audience and reaching them on a deeply personal level, teaching them the power of vibrations and frequencies." The ultimate goal is to make music that will influence individuals from the inside-out, in a positive way. To help people see the light through the dark, and to lend a helping hand to those who need it.
Connect with Olivier Grapples on social media for updates on new music, videos, and more; @olive