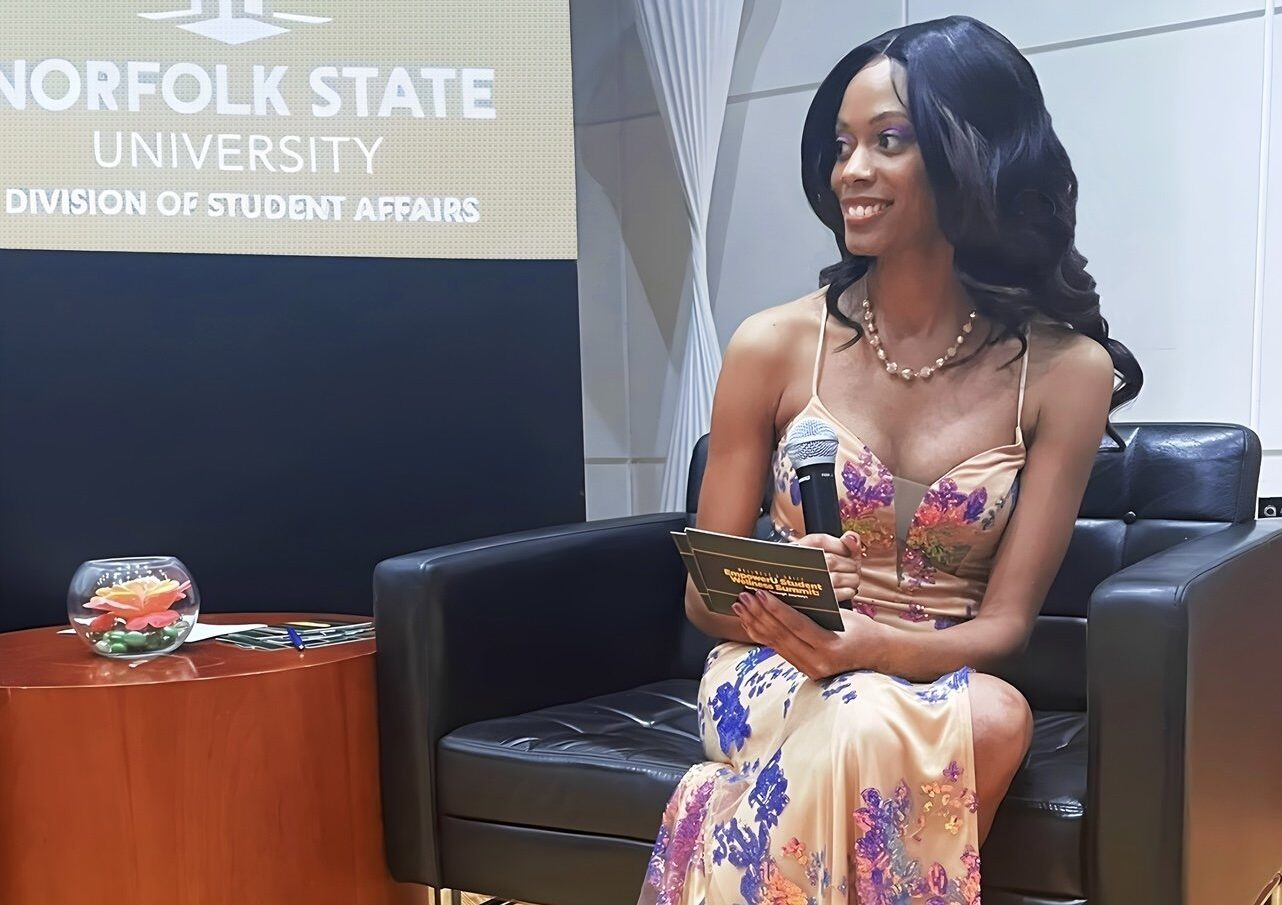 Norfolk State University kicked off Wellness & Unity Week with a brunch followed by a panel discussion featuring RnB Artists Vedo, Sevyn Streeter, Dr. Angela Moss Poole and Patrick Riddick.  Vedo and Sevyn Streeter returned later that evening for a Wellness & Unity Expo Concert.
A series of events followed throughout the week including an artistic approach to Expressing Wellness Through the Arts, a Health Fair, and Red Cross Blood Drive.  The week ended with a EmpowerU Student Wellness Summit featuring Keynote Speaker and Olympian Charles Clark and Pop-Soul, RnB Artist DeAna Fai as the guest Mistress of Ceremony for the evening.
DeAna Fai, also an alum of the HBCU, ends with a panel discussion centered around Navigating Through Journeys.