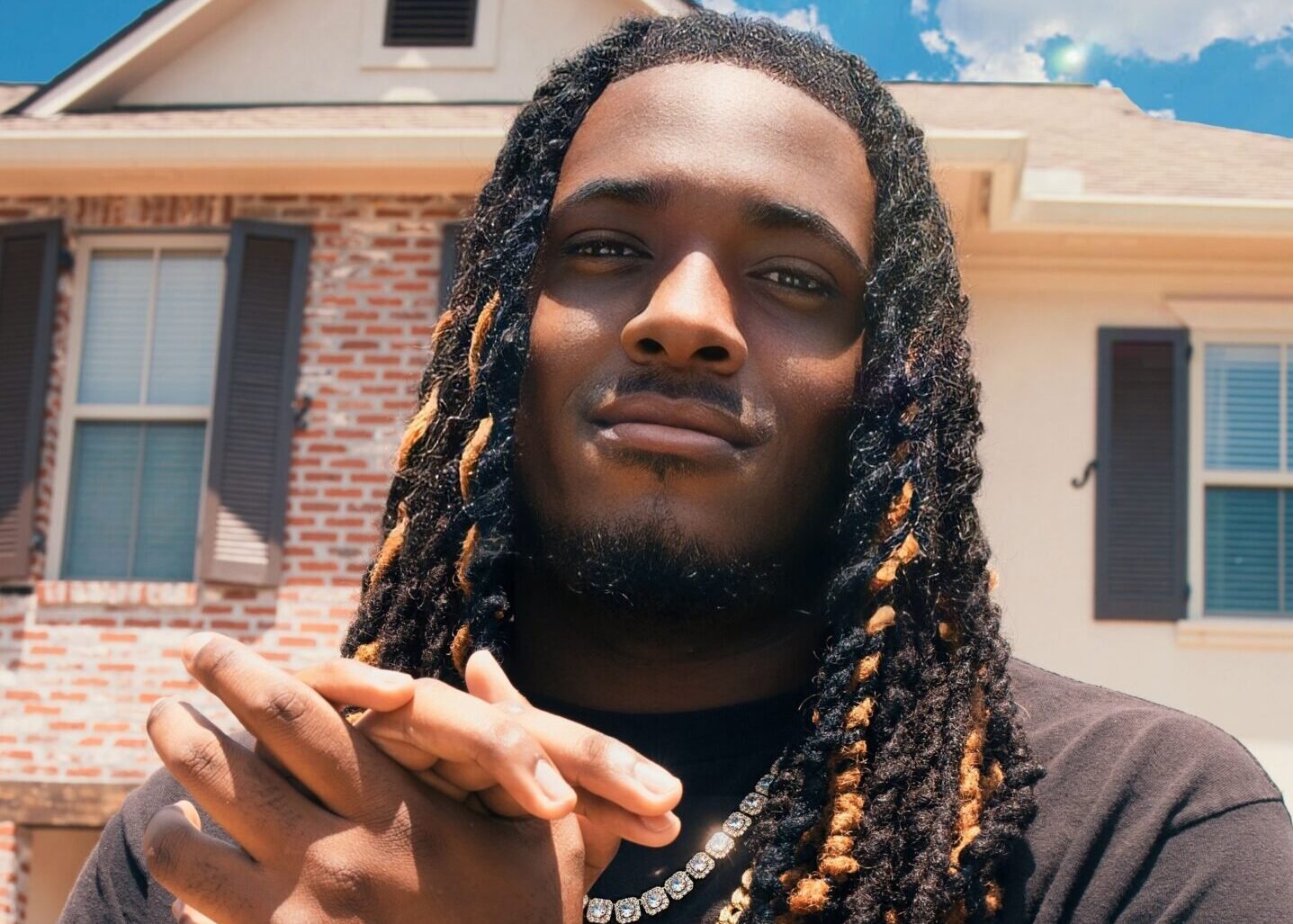 Trey Javon Francis professionally known as Nonchalant Sosaa Announces ' Life Of Sosaa: The final song is getting finished yet he is just getting started notorious for his creative flare,  Nonchalant Sosaa radiates his talent throughout his years of grinding in the music scene. Metaphors are a signature style for the artist, and ' Back Then is a song in which the artist shows his metaphorical skills "Back Then" is his latest release a snippet the artist posted on his Instagram story to tease his fans.
A continuation of his original 2020 album "From Dat Raq" presented by "BeenTrillMuzik" the project had a positive response from crowds. Nonchalant Sosaa landed on Baton Rouge's Top 50 most streamed artists on Apple Music alone. Heading for the million, he is closer than ever. The Kevin Gates-inspired album cover does the potent content of the track "Great Man". Nonchalant Sosaa has audiences wondering what the message the artist is giving is. With this, the artist responded with. "I started rapping as a hobby, but as I saw people gaining interest, I took into account the feedback because all of it is appreciated," he shared. "The genuine relationships I've built in my short career deserve all the credit for my music career and goals. I just simply lived the life that I'm fortunate enough to tell you about."
The life of being a rapper no one talks about being a broke rapper they prefer you to look at them as rich and wealthy. But for me, I'm not broke nor am I wealthy My life is in the music all my emotions are in the music from aggression to sensitivity we're human at the end of the day. I don't just focus on violence I focus on emotions that we all have I call it balance because I wouldn't walk around made all day that's how you stay broke and upset with the world you must focus on engagement and relationships it protects your wealth and your status of your lifestyle don't always have to have guns with you unless you are scary but that means your not living your correct lifestyle if you're always scared. If you are an honest rapper you can walk around like J. Cole safe and alone. That's real if you think about it.
Nonchalant Sosaa Said" Being an unsigned artist that made it to the industry is actually fine, I've been in every industry artist dm from Instagram to Twitter and they all will say I didn't see him message me although it may be true I was also mentioning them in their comments as well but I just felt it was meant to build my name up myself and push my own career because once I do that I won't have to worry about buying myself out a contract I signed also I will have a turn to hit the limelight like NBA YoungBoy and the Migos Rip "TakeOff" I'll be able to do these things everyone says just wait your turn but we pushing good music my team dropping my EP extremely soon giving the world more unsigned artist to listen to on the features I've put on the mixtape. I want my family to win and when I get extremely successful I'm putting my family in the position I'll sign a few artists in due time I won't be grimy like my city did me coming out of the situation I was dealt. But my time is coming everything I do will put an impactful presence in the industry field I'm in so be on the watch if you see my story I'll see you soon."
With more music on the way, as usual, the undefeated, talented Baton Rouge, Louisiana native is born to win. Take a listen to the songs, "Be The Same" and "I'm Going All In", which are currently fan favorites because the artist Nonchalant Sosaa is The Key Factor of both songs lyrically & You can hear the story the Baton Rouge artist is talking about in each song if you haven't heard the artist Nonchalant Sosaa you can hear him & follow him on his journey in the industry by searching "Nonchalant Sosaa" on each platform.