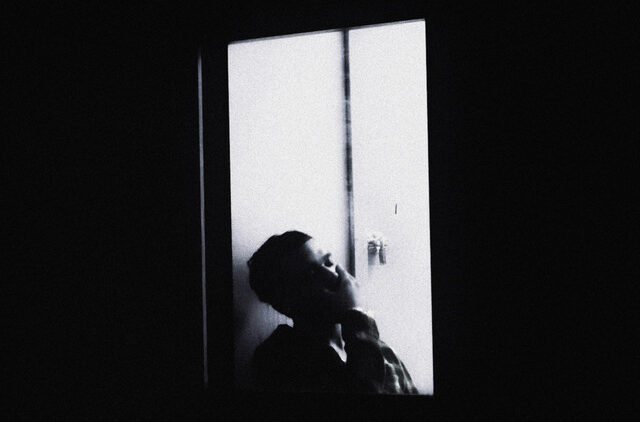 Nobu Woods, the 22-year-old singer-songwriter hailing from Queens, NY, has quickly risen to prominence as a talented force in the world of Alternative R&B and Hip-Hop. His journey, which commenced in 2017 when he began producing music for underground artists, has been marked by dedication and artistic evolution. After a standout debut as an artist in 2021, with the release of several singles during the challenging pandemic period, Nobu Woods independently dropped his debut mixtape, "IRIS," in early 2022, followed by the well-received 5-track EP, "CAPSULE." Today, we are excited to introduce his most recent musical triumph, "Midnight Motions."
Nobu Woods' latest release, "Midnight Motions," is a testament to his prowess in blending smooth R&B vocals with captivating Alternative R&B production, resulting in a truly distinctive and enchanting sonic experience. What sets him apart is his hands-on approach, having personally written, produced, and arranged the entire album from the comfort of his own bedroom. Influenced by musical greats such as The Weeknd, PartyNextDoor, and Tame Impala, Nobu Woods' sound is a testament to his lifelong admiration for their work, which has contributed to shaping his unique artistic style. His ultimate aspiration is to translate relatable experiences into his music, reassuring his audience that they are never alone in their personal journeys.
The artist's creative journey has been a labor of love, characterized by late nights, early mornings, and numerous trials and tribulations. Notably, he joined forces with Rodrigo Barahona during New York Fashion Week to craft the beat for the track "JUNE'S INTERLUDE." What was initially planned as a 5-track EP organically transformed into an 11-track mixtape, with songs like "WHERE WAS U?" and "ENCOUNTERS" becoming Nobu Woods' personal favorites.
Looking ahead, Nobu Woods is fully committed to continuous innovation. He envisions releasing visuals that complement his music, aiming to immerse listeners in his captivating artistic world. Additionally, he is hard at work on his next project—an experimental and introspective R&B venture, with a noble and singular goal in mind: to change and heal the world through the power of his music.
To experience the sonic journey of Nobu Woods and stay connected with his new music, videos, performances, and all things related to NOBU WOODS, be sure to visit his official website at nobuwoods.com, and follow him on his social media channels: Instagram, Twitter, TikTok, and YouTube.
Nobu Woods' "Midnight Motions" is now available for streaming. Don't miss the opportunity to immerse yourself in the world of this rising star.