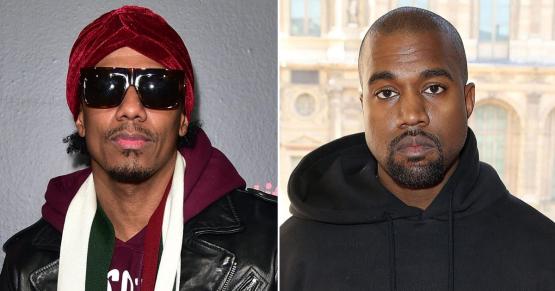 Nick Cannon Freestyles About Kanye West: "You're Really Not A God"
Kanye West shared his thoughts on Nick Cannon, Drake, and Tyson Beckford last week on Instagram where he asked the men to stop talking about his wife, Kim Kardashian.
Kanye was referring to a recent interview Nick did with VladTV where he spoke on Kim's body back when he dated her years ago. "That white girl got ass!," he had commented.
Cannon had responded via Instagram shortly after, telling Kanye, "You're not going to tell me what I can and cannot say." A couple of days ago, TMZ reported that Nick Cannon and Kanye West aired out their feelings about the situation behind the scene and even discussed West's possible return to Cannon's show Wild 'N Out.
But looks like Nick is still of the firm view that he doesn't like anyone telling him what he can and can't say. "You're really not a God / I'm just gonna tell you, we're all equal people and I gotta keep it like that / wait till the sequel where I let you have it again / but at the end of the day, you're still my friend," Nick raps during his appearance on Big Boy's Neighborhood Show on L.A.'s Real 92.3 show. Watch it below.