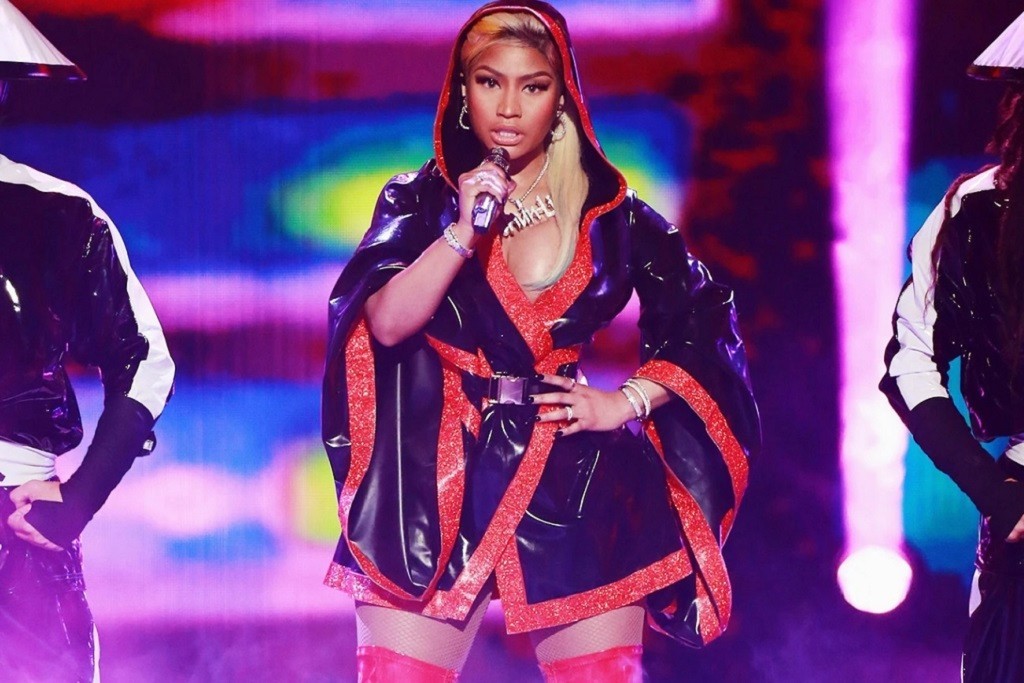 Nicki Minaj has unveiled the full version of her previewed song, 'yikes'. We reported that she was gearing to release the trap-influenced set up single soon.
"All you bitches Rosa Parks / Oh oh, get your ass up," raps Mrs. Petty. "Yikes, I play tag and you it for life / You a clown, you do it for likes, yikes."
"Yikes" is just a buzz track and is not the first single off Nicki upcoming fifth album, the follow-up to 2018's Queen. "It's not my single because the single will be launched with a visual. This is the set-up song," she said during Pollstar Live! 2020.
Nicki recently collaborated with Meghan Trainor on "Nice to Meet Ya" and has teased collaborations with DaBaby and Gunna.
While a release date is still unknown for the Nicki's fifth studio album, you can stream her stand alone single "Yikes" below and stay tuned for more.