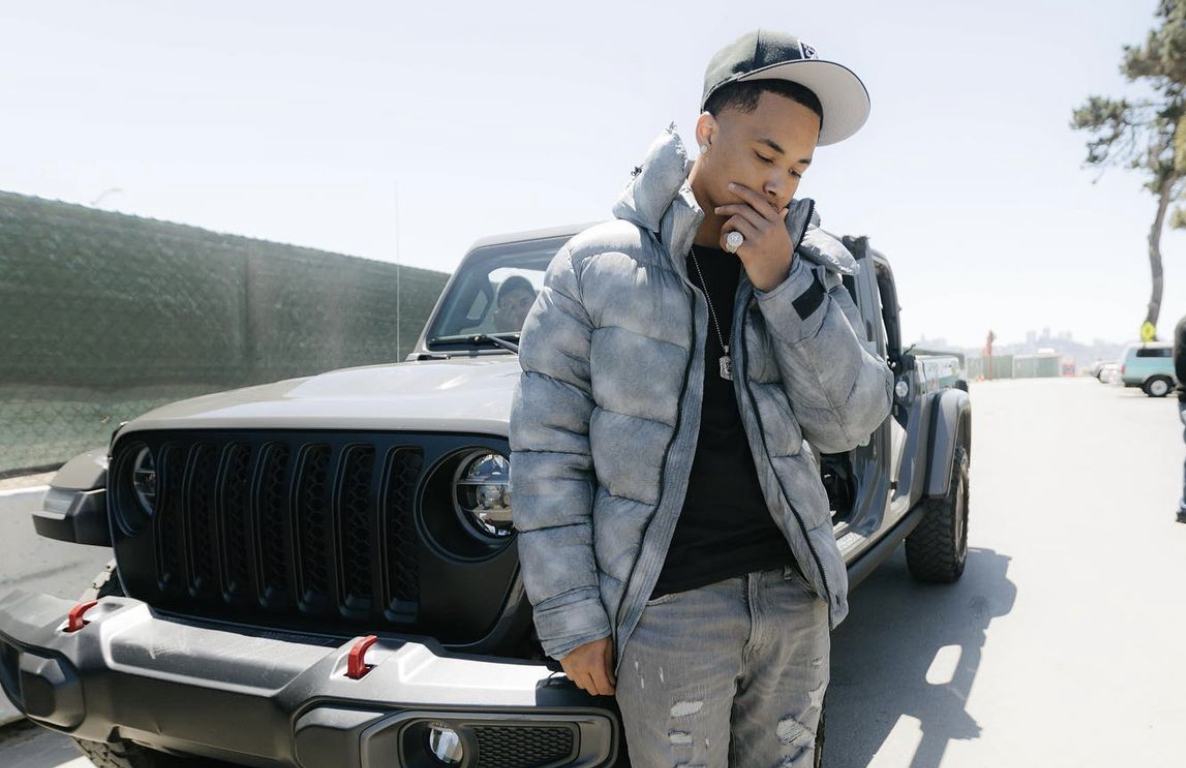 June Poole is one of the newest names to emerge out of the West Coast and he did it in the heart of the pandemic. While initially having dreams of becoming a professional athlete, Poole decided to pivot toward his natural creative talents. "I've alway been known for my cool demeanor and for loving to have a good time." His musical style is often compared to Jeremih and Chris Brown-upbeat, fun and reflects his mantra, "Always have a good time, make more memories, more life!"
With the blessing of his family, June moved from his hometown of Hayward, CA to Los Angeles to gain exposure and learn all aspects of the industry. Poole is a prime example of grinding and chasing the dream. "I'm currently at 1500 or nothin sound academy where I'm training to enhance my performance on stage, vocal lesson and dance rehearsals." Being inspired by well established artists like Drake, PartyNextDoor and Chris Brown, the twenty-one-year-old Bay Area native dropped his first song "Tom Brady" in January 2021. A few singles like "Like its Nothin", "Blame me", and "Westside" followed soon after.
While others found difficulty in career growth during the downtime, June has capitalized on it, honing in on his craft even more. He got his big break in October 2021 when he opened up for a Migos performance at Colorado University, Boulder's Homecoming event. The lineup also included Blxst, Jacquees and Ombpeezy to name a few. Since then, Poole's been collaborating with major producers like Clayton Williams from Empire Records.
He's also contributed to a track at Black Star Studios with Jemouri as well as an album with Marc E. Bassy. When asked about talents outside of music, Poole also dabbled in acting and modeling as a child, admitting that his mom has old Mervyn's catalogs to prove it. Poole's ambitions are high, stating that he plans on expanding his brand and business after music. "Whether it's modeling, acting, I have a couple of other things up my sleeves."
Currently, June is working on pushing out the visuals for his newly dropped single, "Red Flags," inspired by the recent "red flags in relationships" trend on social media. Be on the lookout for the video drop. You can listen to his music available on all streaming platforms!
Connect with June Poole on social media for updates on new music, videos, and more; @jpooole