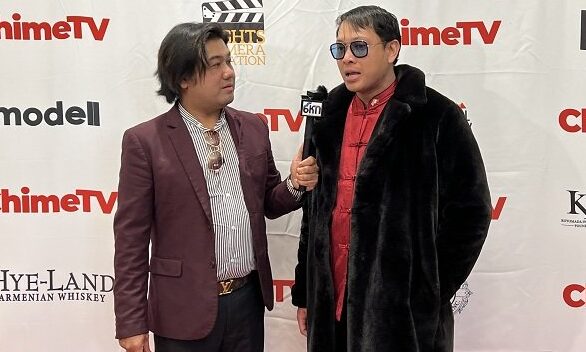 CEO, Director, and Author Nate Calima was seen at the launch of ChimeTVbeing interviewed by Soup Pha and YoIt'sJojo!.On cable and digital platforms, ChimeTV offers entertainment in English for Asian Americans and Pacific Islanders. ChimeTV is the first 24-hour, English-language cable network with Asian-American content. It has the distinction of having been started and operated by Faith Bautista, an Asian-American woman. CHIME stands for Creating History In Media and Entertainment.
Nationwide, internet-based video streaming will be accessible on a variety of gadgets and platforms, including Smart TVs, mobile devices, tablets, desktop computers, and social media. It will offer programming and content that is motivating, aspirational, educational, and empowering to the AAPI communities as well as the rest of the US audience and abroad because it is a general entertainment channel.It is a 24-hour channel dedicated to representing the voices and narratives of Asian Americans and individuals from other parts of the world. The new channel, which offers content in the areas of entertainment, food, music, and lifestyle, will be available statewide on Charter Communications' Spectrum TV® Select Plan in 41 states.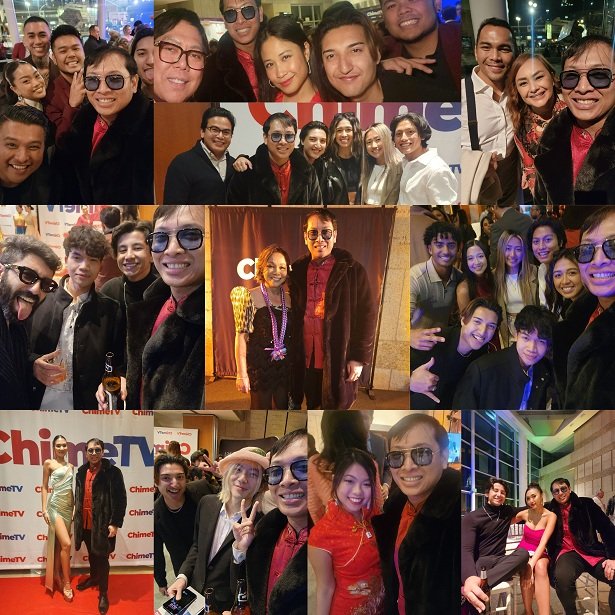 Nate Calima was invited by rising star director Immanuel Portus (@immanuelportus). In attendance were celebrities, influencers, & creatives who've made an impact in the community including artist Jules "Pure Skies" Lozada (@pure.skies), Producer David James Estioco (@destioco), Celebrity Photographer David Lee (@davidcleephotography), Nike Senior Product Designer Giovanni FarinEspinueva(@giovanni_farin) with wife JanelleAdvientoEspinueva (@milajanelle) owner of Kwirks (@kwirkz_).
Entertainment attorney Ernie Ocampo, Filipino Press Andy Edralin,Artist X Li (@xli), Director Eli Sokhn (@elication), Matt Ramos (@therealsupes), Felson Palad(@felsonpalad) and his wife Filipina actress Donita RosePalad(@dashofdonita). Actress Christina Kydoniefs (@christinakydoniefs), Florence Sun (@florencewsun), Jacob Ferrufino (@ferrufilms), Natalie Pluto (@nataliepluto), Mutya Ng Pilipinas World Top Model 2022 Arianna Padrid (@arianna.kyla), Cheryl K (@thisischerylk) from the hit movie Crazy Rich Asians, and actress Sarah Grace Lee (@sarahgrace.lee).
Follow Nate Calima on social media @natecalima
Website: NateCalima.com
Interview& Photo by: Soup Pha (@Soup_Phaofficial) and YoIt'sJojo! (@yoitsjojo9)