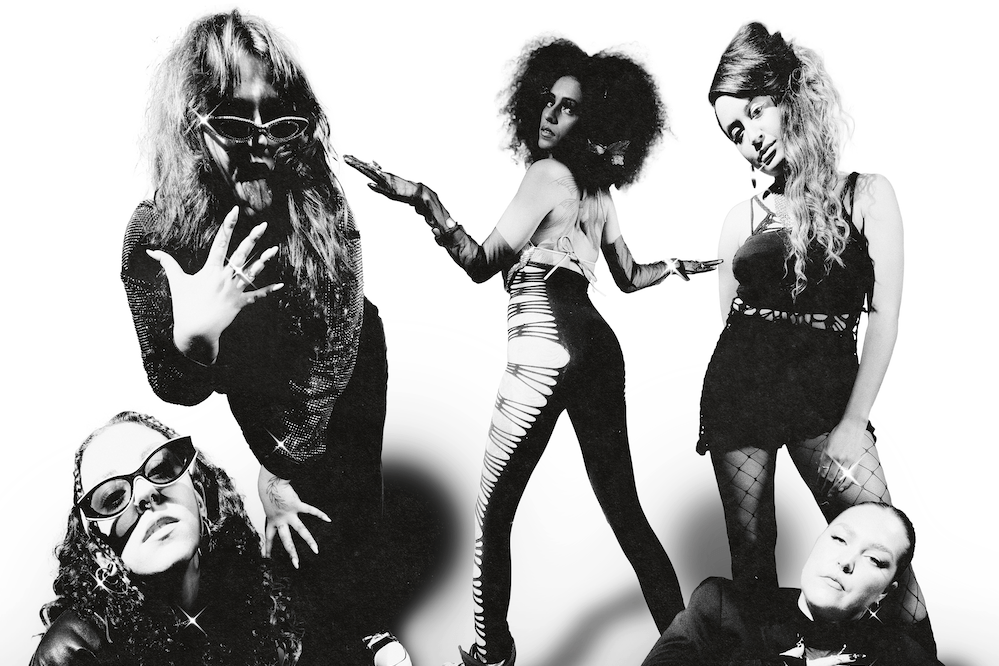 Vancouver's NADUH have shared a new single called "LEGACY". Filling in the industry thigh-gap, 5 piece femme powered hip-hop/ R&B group, NADUH, write, engineer, and produce all of their music – meaning they have crafted a sound that's truly representative of their collective energy. Spreading unity consciousness through R&B infused beats that hit every chakra, laced with buttery-smooth vocals and HERstorical lyrics. This one-of-a-kind group aims to shatter earthly constructs, and pop pussies worldwide. Their latest single, "LEGACY" is a powerful, energizing song that finds the group engagingly blending genres for a potent new offering.
Bolstered by electrifying synth layers and buoyant percussion, the production on "LEGACY" shines with energy. Simmering with an undercurrent of intensity, the song makes for a perfect summer anthem. As rich grooves underscore them, NADUH deliver poignant verses that exhibit a natural chemistry, giving the song an organic flow that beckons many re-listens. Their vocals split the line between hip-hop, R&B, and pop and showcase their versatility and admirable willingness to experiment.
Regarding the release, NADUH say "'Legacy' speaks to our lineage, from the past to the future, all passing through us as womb carriers. As living, breathing portals, humanity as a whole is our Legacy".
The latest from NADUH, "LEGACY" makes for a blazing new single that has us anticipating what may be coming next from them this year, as they continue to forge a unique path within the industry.
Connect with NADUH: Website | Spotify | Instagram | TikTok | YouTube | Facebook
Photo: Beau Bonez & Jocasta Clarke