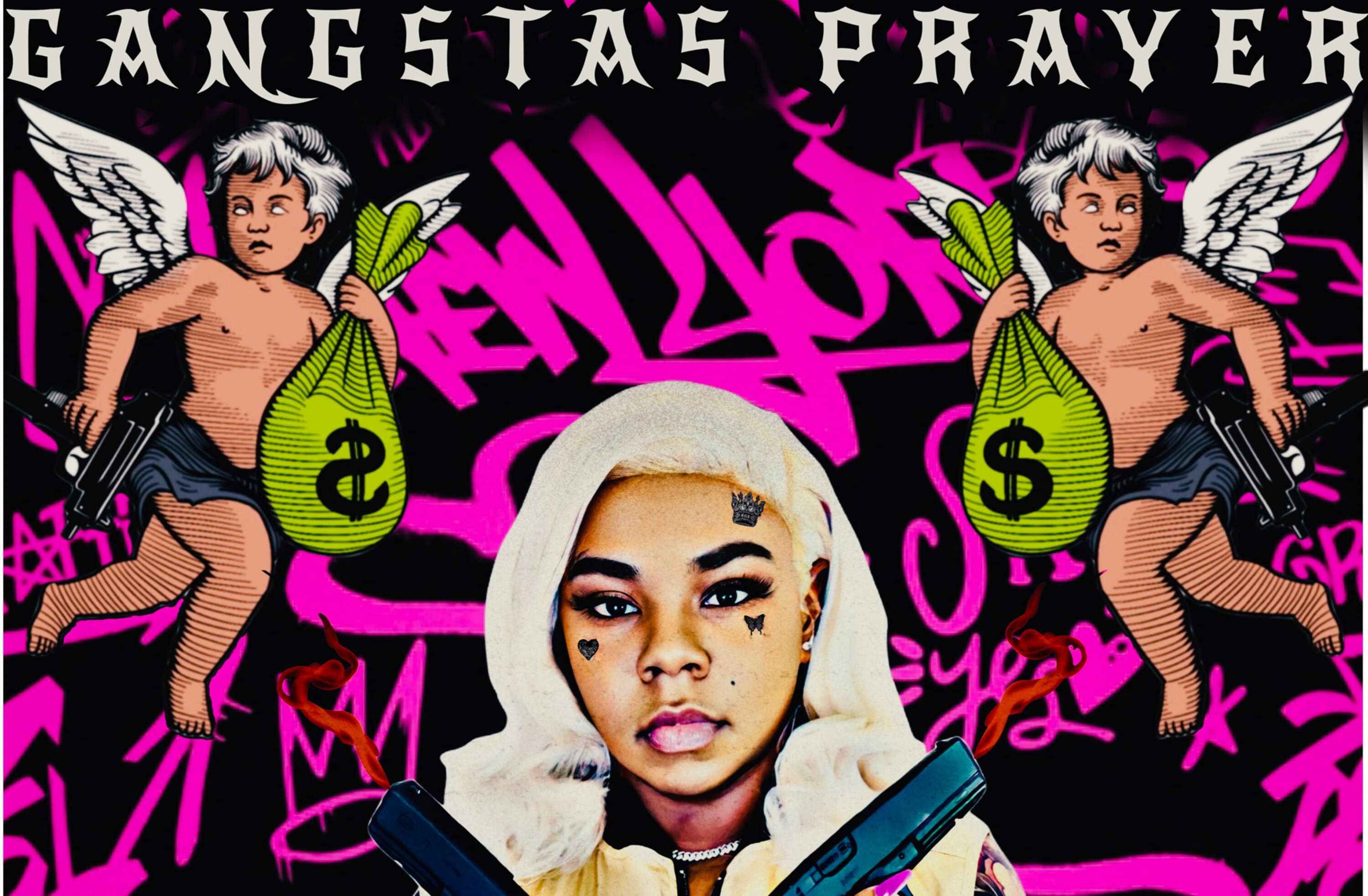 Bringing spirituality together with music, 'Gangstas Prayer' is the brand new track from Mz.Olivia. Growing up in organised religion, this song sees Mz.Olivia reconcile her religious past with her current free-thinking attitude that has taken her away from organised religion but she still has a spiritual connection. "This song is dedicated to people who've done me wrong in the past but continues to watch my every move." explains Mz.Olivia who displays both musician and personal growth in her latest track.
"Gangstas Prayer" is a perfect summertime jam – mixing the smooth, catchy musical elements of hip-hop and the melodic earworms from rap. Listeners can enjoy the song to simply get hyped up, or they can dive into the lyrical depths to digest the message behind them. The track is a strong start for what fans can expect from Mz.Olivia in 2022 and beyond.
She recorded this song in Chicago, IL at LSD Studios where famous rappers such as Polo G, Lil Durk, and Pooh Shiesty have recorded hit songs. Hugely influenced by the beat, Mz.Olivia wanted to complement the beat with her lyrics as much as possible, with her ideas revolving around the idea of a prayer. Delivering feelings of empowerment, 'Gangsters Prayer' is a massive release for this emerging artist.
Mz.Olivia's musical journey is bittersweet. Coming to music after the untimely passing of her mother, which coincided with Mz.Olivia becoming a mother herself. Music has been a tool for Mz.Olivia to unpack the emotions that have come with this huge life transition. She wrote her first song in one sitting listening to a Drake instrumental, and poured her heart out to the lyrics. Since then she has put in the hard effort and grown her online presence as well as honing her lyrical voice into something that is authentically true to herself and her story.
To hear more from Mz.Olivia and stay up-to-date on his latest projects, you can check him out at the following links:
https://www.instagram.com/mz.olivia_/
https://www.facebook.com/Mz.Olivvia
https://twitter.com/MzOlivia_