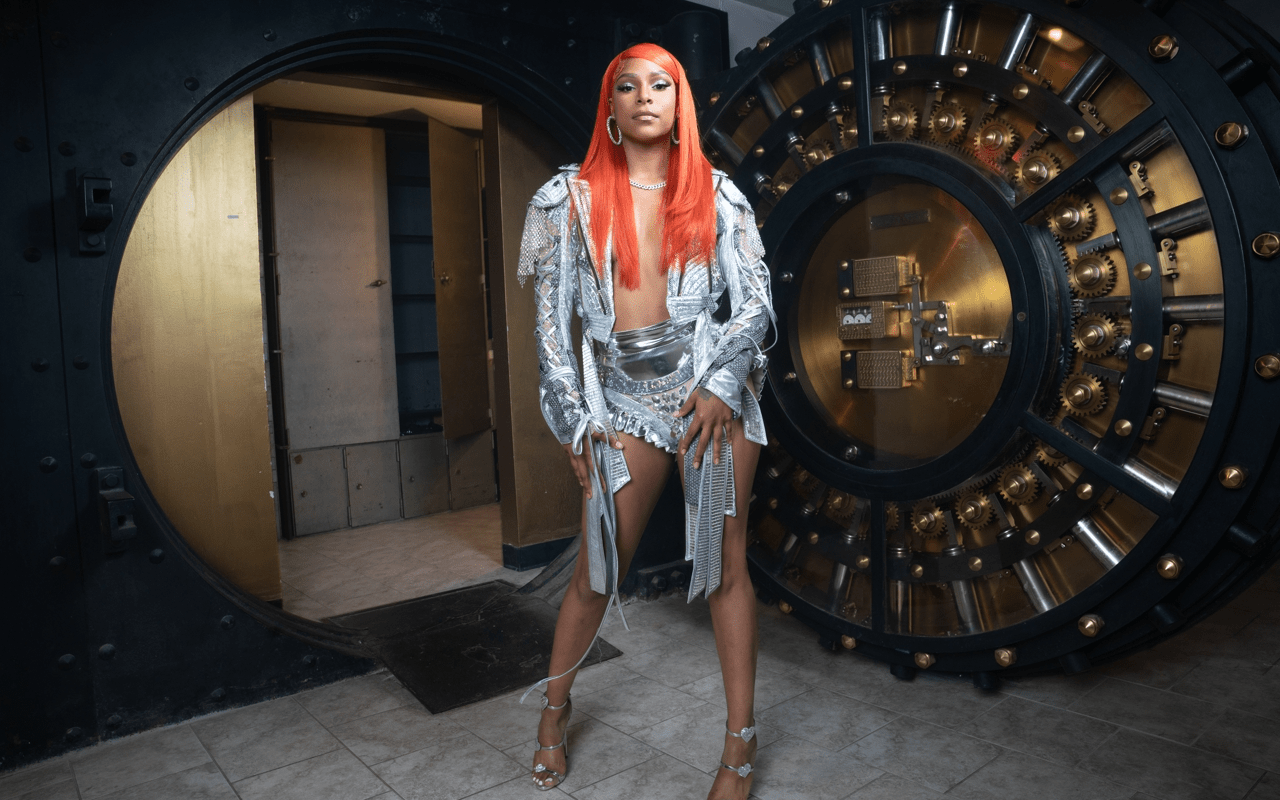 Standing for 'Pretty Girls Still Love Trap Music', 'P.G.S.L.T.M' is the huge new track from Gabby Gabanna. Coming as a follow-up to her debut, P.G.L.T.M' (Pretty Girls Love Trap Music), this new single is about inclusivity and fun in the Trap Music scene.
Wanting to show her development as an artist since her debut, Gabby Gabanna has released this track as a direct sequel to her debut, so that fans can see how far she has come. With a heavy beat and impressive lyrical flow, Gabby Gabanna shows she is not one to be messed with.
The energy in "PGSLTM" is well balanced and heavy, throughout the song there is something that is always capturing your attention as you transcend from one drop of the beat to another. The hook is highly memorable and captivating. With the first line: "Pretty girls still love trap music … pull up still got the trap booming", you know this one was going to capture the audience attention.
Rapping since 11 years old, Gabby Gabanna takes her influence from Lil Wayne because of his lyricism, punchlines, catch phrases and flow and Nikki Minaj because of her style and confidence. Elevating these two influences and mixing them in with her own personal charm and style, Gabby Gabanna has created a beautifully unique sound that stands out in the scene.
Losing her mother at a young age, and raised by her Aunt, Gabby Gabanna learnt from the streets from young and has grown to be a strong hustler, an attitude she applies to music as well as life. Gabby has opened for Black Yungsta, Key Glock, Kevin Gates, amongst others while releasing four mixtapes independently.
In 2019 she was granted her birthday wish and got DaBaby to do a feature with her teaming up on the song 'Blue $trips'. Gabby thinks it's important to know that her spirit person is Kitana from Mortal Kombat. She is currently working on an LP that is yet to be named.
To hear more from Gabby Gabanna and stay up-to-date on his latest projects, you can check him out at the following links:
https://www.instagram.com/gabbygabanna/
https://www.facebook.com/GabbyGabanna/
https://twitter.com/GabbyGabanna