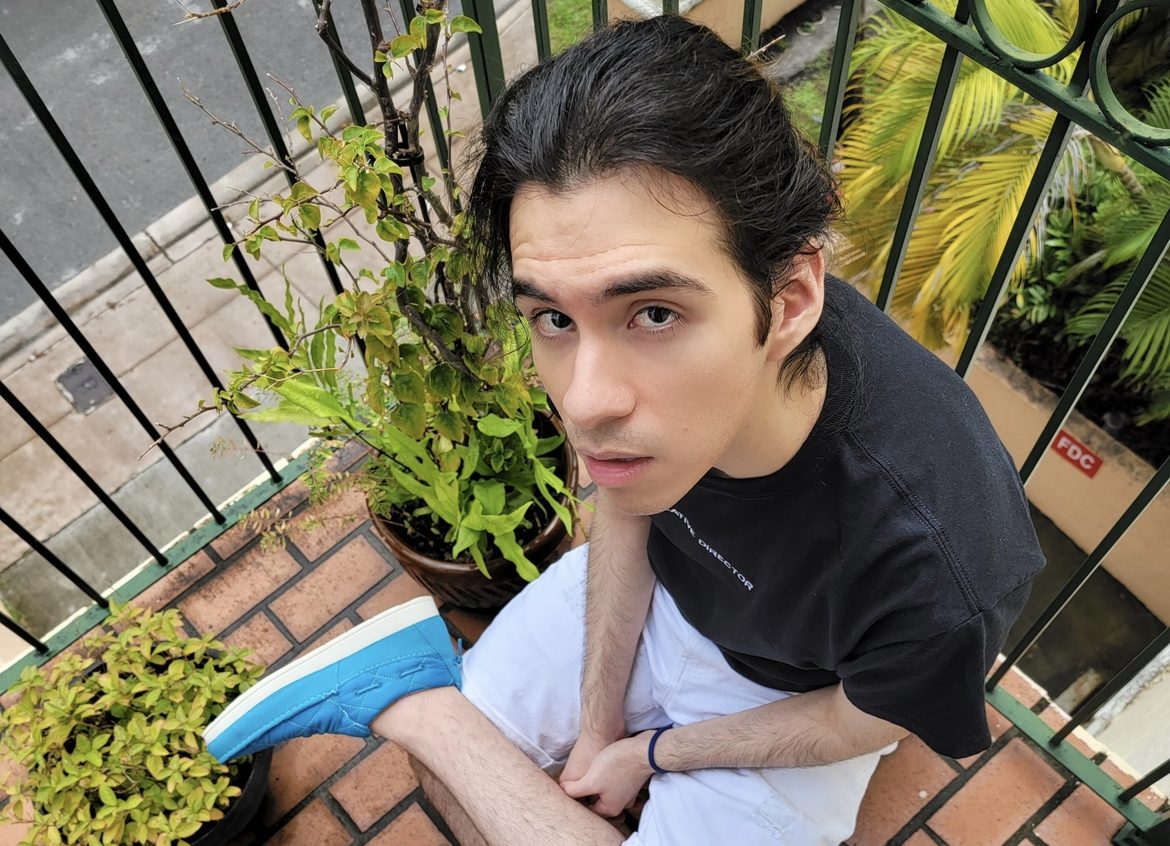 Auggie Velarde's story is similar to most artists' journeys, including going against societal norms and expectations to pursue music. Despite showing immense potential when he was only a kid, any plans to pursue music as a career were immediately discouraged. Just like other artists, Auggie overcame the odds, used all his will, and poured his heart and soul out to make a living in music.
Auggie is never ashamed of his background as a Peruvian immigrant whose family faced enormous challenges when they moved to the US. When they immigrated, Auggie and his family brought nothing with them but only their hopes and dreams of a successful life together as a family. During their first few years in the US, he began to develop his love for music while finding the beauty of the internet as well.
As he found his passion for music, Auggie began to develop his skill as a singer and songwriter. Since he was faced with too many discouragements in his musical ventures, he was forced to keep his musician side a secret from most people. These were difficult times for Auggie, but he loved music too much, so he was willing to do anything to materialize his musical dreams.
While learning everything about music, Auggie was heavily exposed to the wonders of computers and the internet at the same time. This interest in technology led him to become a software engineer many years later and become an digital entrepreneur. Computers also helped Auggie make his music, but he chose to keep his side as a music artist from most people around him.
In his first few years as a musician, Auggie received a few accolades from organizations and big music events in the US. He was recently featured as SoundCloud's selected artist for LatinX month and on the cover of TIDAL's "Trap del Sur"editorial playlist. He was also a recipient of the TUMI USA Award back in 2018, an organization that recognizes successful Peruvian immigrants in any industry.
Auggie is slowly building a huge following across his social media pages using only his music and sincerity while engaging with his fans. So far, he has thousands of followers across his social media accounts, namely Twitter, Instagram, TikTok, and Facebook. He also has thousands of listeners on some of the biggest music-sharing platforms on the internet, like Spotify, SoundCloud, and Apple Music.
To make sure he can successfully pursue his love for music, Auggie disconnects from everything and everyone that hindered his passion. He gave up his job and rid himself of people that were pessimistic about his musical career. Auggie feels proud about making these decisions, and he thought these were some of the biggest and the best decisions he's ever made.
Auggie's rise in the music industry was filled with many ups and downs and a series of overcoming discouragements and doubts. He bravely carved his own path by escaping the traditional view of success, which sees education and employment as its sole measurement. Auggie proved that success could be attained by following your passion and being happy doing it despite its occasional downtimes.