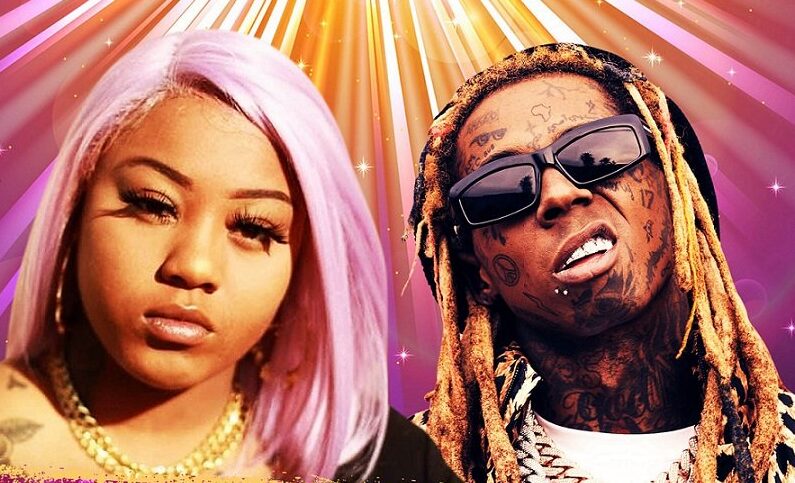 Renowned hip hop artist Moni Meechi has dropped a new banger titled 'Call Me', a collaboration with the Grammy-winning rap icon Lil Wayne. This electrifying new track shows off Moni Meechi's lyrical prowess and versatile flow, complemented by Lil Wayne's distinct style, known from his chart-topping hits like 'A Milli' and 'Lollipop'.
The song, which was released on all major streaming platforms today, has already garnered attention from fans and critics alike. With its infectious beat and catchy hook, 'Call Me' is set to become the next summer anthem. Moni Meechi's silky smooth delivery combined with Lil Wayne's punchy verses make for a dynamic collaboration that is sure to please old fans while drawing in new ones.
In a recent interview, Moni Meechi expressed her excitement for the release of 'Call Me', saying "This is one of my favorite tracks that I've worked on, and to have Lil Wayne jump on it just took it to another level. We had such a great time creating this song, and I can't wait for everyone to hear."
'Call Me' is a testament to the sheer talent of these artists, merging the dynamic energy of Moni Meechi and Lil Wayne's legendary rap legacy. Fans of both artists will appreciate the seamless blend of fresh perspective and Eminem-cited 'greatest rapper alive' Lil Wayne's acclaimed style.
The track is now available on major music streaming platforms such as Spotify, Apple Music, and Tidal. Follow Moni Meechi's social media channels for the latest updates and exclusive behind-the-scenes content.
Connect:
Tik Tok: https://www.tiktok.com/@monimeechi?lang=en
Facebook: https://www.facebook.com/emoni.mills/
Instagram: https://www.instagram.com/monimeechi/
Twitter (X): https://twitter.com/monimeechi
Youtube: https://www.youtube.com/channel/UC0OAQEU05FUI7dI1VJ8UAGQ